Doctor Strange Confirmed For Thor: Ragnarok
Benedict Cumberbatch's sorcerer supreme will team-up with Thor & Hulk.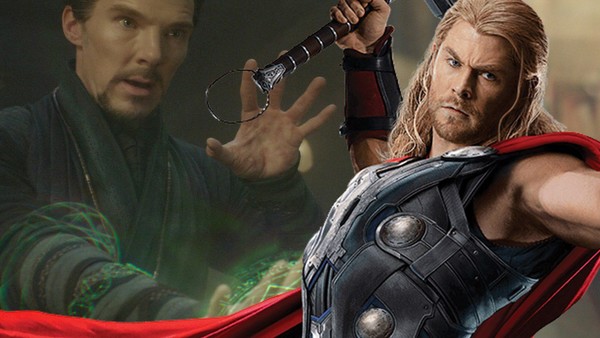 Benedict Cumberbatch's Doctor Strange will make an appearance in Thor: Ragnarok (Nov 3).
Disney's official fan club site D23 confirmed the news we'd pretty much been expecting since the Sorcerer Supreme first came face to face with the God Of Thunder in the mid-credits scene of Marvel Studio's most recent movie, Doctor Strange.
The site's updated description on the forthcoming movie reads;
"Thor: Ragnarok in November brings together Thor, the Hulk, and Doctor Strange to face off against intergalactic baddies both familiar and new."
In Doctor Strange's mid-credits scene, Chris Hemsworth's Avenger arrives at the Sanctum Sanctorum and requests the magician's help in hunting down his missing father Odin (Anthony Hopkins). It's also revealed that Thor has also brought Tom Hiddleston's Loki with him to New York to find their dad.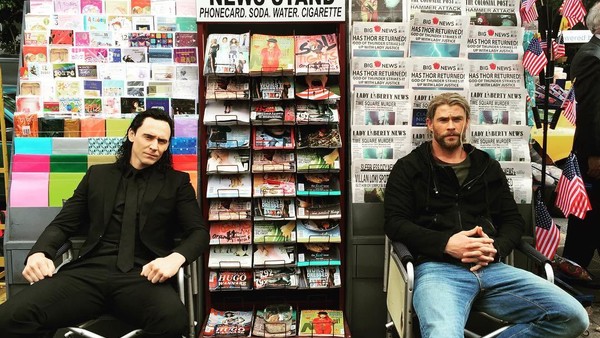 How much of an appearance we can expect Strange to have in Thor: Ragnarok is anyone's guess but extended cameos from Marvel heroes in other character's movies is the norm these days. Having said that, the cast of Thor: Ragnarok already looks pretty packed with Mark Ruffalo's Hulk expected to be a major part of the film along with the Thor regulars (sans Natalie Portman) and the likes of Cate Blanchett (as the villain Hela), Jeff Goldblum (as the Grandmaster), Tessa Thompson (Valkyrie) and Karl Urban (Skurge) making their debut turns in the universe.
Jurassic Park actor Sam Neill will also be reuniting with his Hunt For The Wilderpeople director Taika Waititi who helms his first Marvel Studios movie here.
Thor: Ragnarok is due Nov 3rd, 2017.