Doctor Strange To Appear In MCU Spider-Man 3
Benedict Cumberbatch's Sorcerer Supreme to join Tom Holland's Wall-crawler.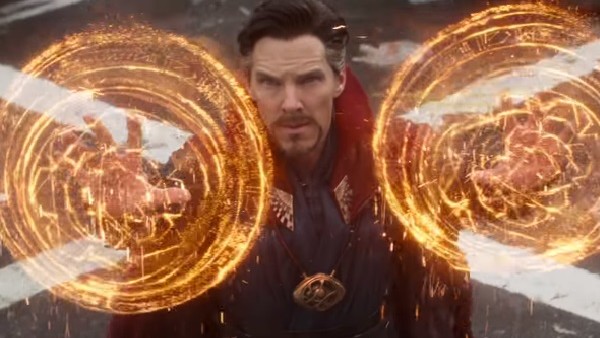 If the news of Jamie Foxx returning as Electro for the Spider-Man: Far From Home follow-up raised an eyebrow or two, now comes arguably an even bigger piece of Spidey news.
Courtesy of Variety, Benedict Cumberbatch's Doctor Strange will be making an appearance in the next outing for Tom Holland's Wall-crawler – which only serves to add more credence to those rumblings that the multiverse may be on the horizon for Holland's Spider-Man.
The Sorcerer Supreme's next solo picture is Doctor Strange and the Multiverse of Madness, which offers up the potential for Doc Strange to explore the alternative worlds that are out there. And in reality, there's nothing stopping the Master of the Mystic Arts from at some point delving into a world where there is a Spider-Man not played by Tom Holland – what with Sony Pictures having the rights to every Spider-Man movie seen to date.
Of course, Jamie Foxx's Electro was matched up against Andrew Garfield's incarnation of Spidey. So, knowing that Doctor Strange and Electro are to feature in this next to-be-titled Spider-Man movie will surely have tongues a-wagging that the concept of the multiverse will be at play in this Far From Home sequel.
In an interesting twist, both this 'Spider-Man 3' and Doctor Strange in the Multiverse of Madness are both currently scheduled to start filming this November – Spidey in Georgia, Doc Strange in London – meaning Benedict Cumberbatch's schedule could be quite the hectic one.
The Spider-Man: Far From Home follow-up is set for a 17 December 2021 release, with Doctor Strange in the Multiverse of Madness to follow on 25 March 2022.