Drew Barrymore: 5 Awesome Performance And 5 That Sucked
Looking back on the career of one of Hollywood's most successful former child stars.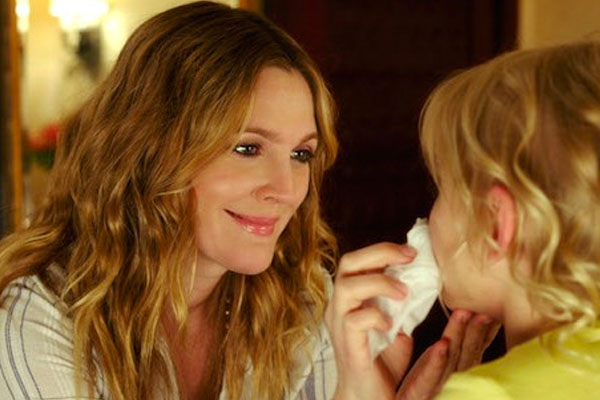 It's not uncommon for child actors to go off the rails later in life. Fame and fortune can be a heavy burden even for adult actors, but for kids the constant attention and being told how great they are can do funny things to their emotional development. Coming from a family with such an illustrious line of film industry stars, a career in acting was perhaps inevitable for Drew Barrymore, and after appearing in E. T. The Extra-Terrestrial she quickly became the hottest child star on the planet. A turbulent childhood inevitably followed, with drug and alcohol abuse broken up by frequent bouts in rehab before finally getting her act together and making the rare transition from child to adult actor. Barrymore's career has been nothing if not prolific (it's rare that a year passes without her appearing in at least one film) and while much of her filmography is made up of run-of-the-mill romantic comedies, it's not without its fair share of interesting roles which challenged her to stretch beyond her comfort zone. With Miss You Already set to hit cinemas soon, let's take a look back over Drew Barrymore's career and examine 5 of her awesome performances and 5 that sucked.