Dune First Look - Teaser Trailer Released
The first moving images from Denis Villeneuve's upcoming sci-fi epic teased on Instagram.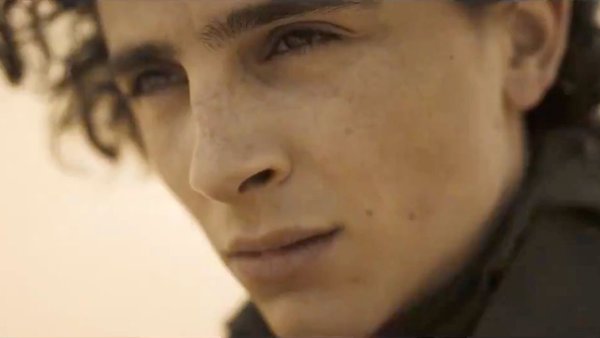 Legendary Pictures has revealed the first teaser for its upcoming adaptation of Frank Herbert's Dune via Instagram, ahead of a trailer premiere tomorrow.
The teaser features voiceover of Paul Atreides (Timothee Chalamet) reciting the "Litany Against Fear", a recurrent of the Dune franchise's mythos first introduced in Frank Herbert's original novel, and an excerpt from Hans Zimmer's score, which sounds markedly similar to Toto's music composed for the 1984 film directed by David Lynch.
Herbert's 1965 novel was the first in a series of five. It followed the journey of Paul, the youngest member of an aristocratic family in the far-flung future, who is suddenly relocated to the desert planet Arrakis (a.k.a. Dune) when his father is ceded control of the world from their long-time enemies, the Harkonnens. Paul quickly gets swept up in the backroom political machinations of the two families and the Imperial House they both hold fealty to, as well as the native Fremen of Arrakis who help defend its priceless natural resources. By the story's end, Paul has joined the Fremen as a messianic warrior who leads them against the Harkonnen and the corrupt Emperor.
Villeneuve's film will be the third adaptation of Herbert's novel, preceded by the 1984 film and 2000 television miniseries aired on the Syfy channel. The film is set to be the first of a two-part adaptation, with the second film presumably entering production some time next year. The screenplay is by Villeneuve, Eric Roth, and Jon Spaihts.
Opposite Chalamet, the cast includes Rebecca Ferguson (Lady Jessica), Oscar Isaac (Duke Leto), Josh Brolin (Gurney Halleck), Stellan Skarsgård (Baron Harkonnen), Dave Bautista (Rabban), Zendaya (Chani), David Dastmalchian (De Vries), Charlotte Rampling (Gaius Helen Mohiam), Jason Momoa (Duncan Idaho), Javier Bardem (Stilgar), and Chang Chen (Dr. Yueh).
Villeneuve is producing the film with Legendary Pictures and Warner Bros. It is set to be released in the United States on December 18, 2020. A spin-off prequel television series, Dune: The Sisterhood, is also planned for HBO Max.
Create Content and Get Paid
---