Eastenders Star Joins X-Men: Apocalypse In "Significant" Role
From Peter Beale to Warren Worthington III?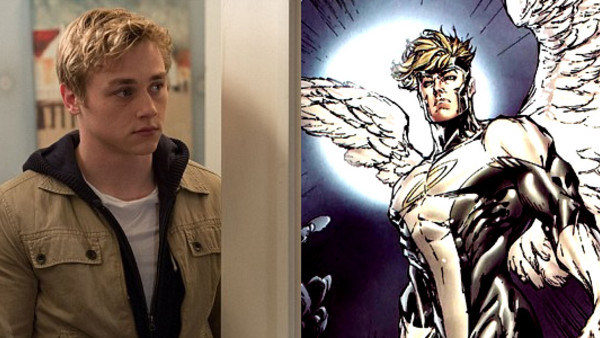 Eastenders actor Ben Hardy is swapping Walford for Bryan Singer€™s big screen X-Men world. After missing out on the role of young Scott Summers, Ben Hardy is joining Singer€™s X-Men: Apocalypse in an unknown role.
Variety
is reporting that the mystery character is a
€œsignificant€
one from the Marvel comic book world. Given Hardy€™s appearance, the early speculation is that the role in question could be that of Warren Worthington III. Commonly known by the name of Angel, the character has also had his darker moments alongside the villain Apocalypse, in which he then has the Archangel moniker. Already confirmed for Singer€™s next venture into the X-world are returns for James McAvoy as Charles Xavier, Michael Fassbender as Magneto, Jennifer Lawrence as Mystique, Nicholas Hoult as Beast, Rose Byrne as Moira McTaggert, and Evan Peters as Quicksilver. New additions include Tye Sheridan as the young Scott Summers/Cyclops, Sophie Turner as the young Jean Grey, Alexandra Shipp as the young Ororo Munroe/Storm, and Kodi Smit-McPhee as the young Nightcrawler. It€™s also believed that Hugh Jackman will again be back as Wolverine. X-Men: Apocalypse is released on May 27th, 2016.