Emperor Palpatine Actor Ian McDiarmid Isn't In Star Wars: Rogue One
Goooood news or bad news?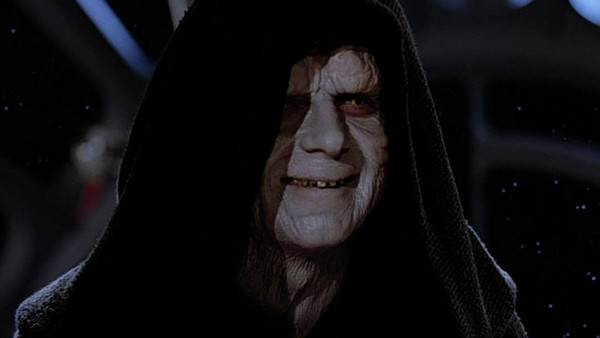 Taking place just before Star Wars Episode IV, we're going to see a lot of familiar faces in Rogue One when it hits cinemas this December. Mon Mothma, Bail Organa, Jan Dodonna, and yes, Darth Vader are all coming back to our screens.
It was expected that Emperor Palpatine would be back with them, with actor Ian McDiarmid still active, and the timing and plot very much able to incorporate the character. That was made more likely by the first teaser trailer, which gave us a look at his Royal Guard, suggesting the Emperor was indeed present.
Now, however, McDiarmid has confirmed that he will not be in the film, and by extension made it unlikely we'll see Palpatine at all. Speaking at Amsterdam Comic Con (to XGN.nl), the actor said:
"Rogue One's on its way, when I was in charge of things – I mean the Emperor, not me. I am not featured in [the movie] myself, but I understand that Darth Vader may be making an appearance."
Since it seems unlikely (and unnecessary) that they would recast the part, we can probably take it as confirmation we won't be seeing Palps in the film. While it'd be nice to see McDiarmid in the role once again, there's going to be plenty going on in this film anyway, with Vader himself not at the front and centre of things, so the Emperor's presence may have only complicated matters further.
Since the character didn't appear in the Original Trilogy until The Empire Strikes Back, it does make some sense, although it begs the question of just what those members of the Royal Guard are doing.
Are you disappointed that McDiarmid won't be in Rogue One, or is it a good (goooood) thing? Let us know your thoughts down in the comments.
Create Content and Get Paid
---