What Does The Ending Of Nightcrawler Really Mean?
Did Lou Bloom earn enough to buy a lottery ticket?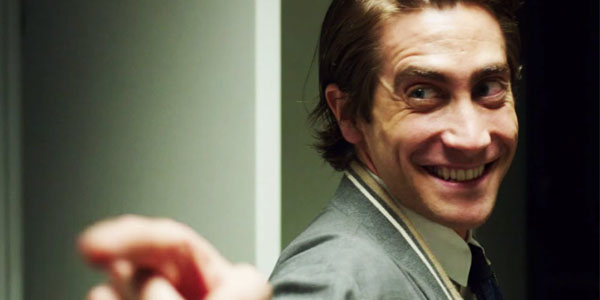 This week sees the release of Nightcrawler, Jake Gyllenhaal's latest that sees him even further show his impressive range as an actor. First unveiled at the Toronto International Film Festival back in September, the film has been riding a massive wave of hype, with many 5 star reviews labelling it one of the best films of the year. Now it's in cinemas, it appears the critical praise was indeed justified; Nightcrawler is a tense, unrelenting movie that, like the horrible accidents our anti-hero makes a living from filming, is both inherently captivating and eye-coveringly repulsive. Lou Bloom, Gyllenhaal's most psychotic role yet, is an incredibly captivating character, clear from the first scene a dangerous sociopath, and will no doubt in time stand shoulder to shoulder with the likes of Travis Bickle and Patrick Bateman. First time director Dan Gilroy may not have the most prominent track record, with his most recent scripts being for The Bourne Legacy and Real Steel, but he's managed to deliver something incredibly competent that offers plenty to chew over. Which is exactly what we're going to be doing today, looking at the themes integral to the film with an eye towards what the ending really means. Naturally, this analysis is going to cover all aspects of the movie, so there's a
spoiler warning
present throughout.