Ennio Morricone's 10 Greatest Film Soundtracks
He was one of the most legendary composers of all time.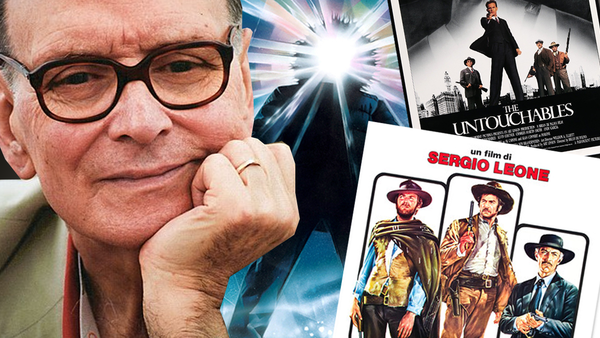 For over fifty years, the Italian composer Ennio Morricone was one of the biggest and most prominent names in cinema, producing some of the most iconic and memorable soundtracks in the movie business.
From Westerns to war films and everything in between, his work expanded exponentially through the years as he participated in productions in the United States as well as his native Italy. With his passing on July 6th 2020, he leaves a tremendous legacy to any would-be composers and orchestral directors.
With over 400 film scores and over 100 classical works to his name, Morricone stands as an unparalleled creator in the music scene, producing works that defined films and genres, and the decades in which they were released. 70 of the films he worked on went on to win wide acclaim and countless awards, with his compositions providing a transformative impact to countless films.
To pay respect to his immense creative talent and in no set order, here are but ten of Morricone's greatest works. Suffice it to say, the master of film music has left a remarkable legacy.
10. The Mission
Set in an often underrepresented part of the world, The Mission follows Jesuit priest Father Gabriel as he looks to spread the Christian faith around Argentina and Paraguay.
Coming into contact with indigenous tribes, a desperate conflict ensues. Thanks to the work of Roland Joffé and the production team, the film earned high praise, most notably winning a Palme d'Or and Academy Award. Of course a lot of the film's success can be traced to Ennio Morricone's work on the music, a key part of the story that unfolds.
Working to capture many different cultures in a single score, Morricone brilliantly realises the setting of South America. It begins with the main theme, a delicate and beautiful piece that makes full use of its orchestra to pull the audience in. From here the piece blends between Spanish and native Guarani themes, brilliantly displaying the differences between the two sides.
Totalling just under 50 minutes of music, the soundtrack was originally released in 1986 and was remastered in 2002. The Mission's soundtrack proved so popular that it ranked number one on the Australian Broadcasting Corporation's Classic 100 Music in the Movies list. It remains a memorable part of Morricone's long list of compositions.