Every Modern Disney Live Action Remake (So Far) Ranked
The good, the bad, and the unnecessary.
Disney isn't going to slow down with its live action (and, with the release of The Lion King, photorealistic) remakes, with a handful on the way and certainly more unannounced to come later.
It's becoming very quickly apparent, however, that many of these features need to perform double duty to compare to their animated predecessors, and while some have worked as fairly faithful remakes to their original source material, others have turned out to be boring retreads of better works. Those that do differently than the original vary from inspired genius to hit and miss time wasters with extremely high budgets.
While it could be argued that remakes are unnecessary if the source material is great, some of these films do surprisingly well to justify their remake status.
Here's a list of all of Disney's modern live action and CG remakes, not including sequels (such as Alice: Through the Looking Glass). Not included on this list are films made before the 2010s (such as 101 Dalmatians).
10. Alice In Wonderland (2010)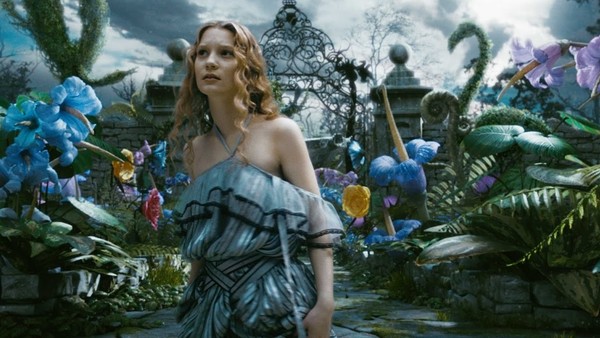 Between this and Charlie and the Chocolate Factory, audiences get to see Tim Burton at his worst, his visuals becoming inexplicably soulless and losing their charm to what seems more like a 3D cashgrab flaunting the Disney logo like branded clothing - the quality isn't much better than other works in the same field, but they have enough money to make themselves look appealing.
Alice In Wonderland was the opposite of charming, a little menacing (but not enough to be interesting), and with another pale Johnny Depp character that didn't do much beyond act weird and prove to anyone still doubting that this was a Burton film. The visuals, while the film's highlight, are dreary, and the characters are not very likeable, even if Mia Wasikowska does a fine enough job as an Alice who isn't particularly well-written.
The most fun one can get from this film come from Helena Bonham-Carter as the big headed villain, Crispin Glover's Knave of Hearts being entertainingly nasty, and the Hathaway's White Queen being just plain hilarious. And, being a Disney joint, the visuals still hold up after 9 years.