Everything You Need To Know About Universal Orlando Resort's Halloween Horror Nights 2022
The line up is set for what could be a "horrifically" scary event.
The spooky season is almost upon us and Universal Orlando Resort have finally revealed every house that will scare us at this year's Halloween Horror Nights 2022.
Running on select nights between 2nd September and 31st October, Halloween Horror Nights (HHN31) is the ultimate event for those who love to scream. With 10 terrifying houses to walk through, 5 spooky scarezones to explore and 2 horrifying shows to enjoy; HHN31 is one of the biggest Halloween events in the world.
Every year the event features some of the biggest names in horror. With past houses including The Exorcist, Stranger Things and Beetlejuice as well as scarezones featuring The Purge and Zombieland; HHN always features some titans of the horror world and this year it feels like they have gone for it full throttle.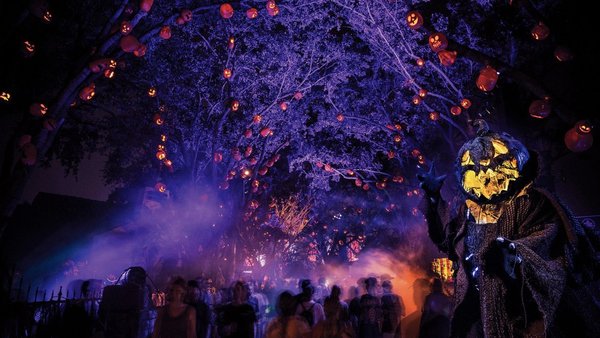 Each year we get treated to the wonderful experience of original creations that the devilish minds of HHN come up. With zombies, vampires, yetis and more... the original mazes and houses are always just as entertaining and horrifying as the big names we know and love.
With the full line up announced it's about to get spooky over at Universal Orlando Resort. Let's take a look at just what waits for us this year at Halloween Horror Nights: