EXCLUSIVE: Blumhouse Are Remaking Bela Lugosi's White Zombie
A classic reborn?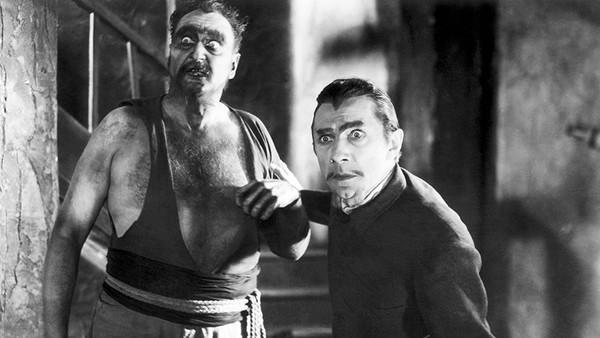 In case you missed it, Blumhouse Productions are blazing a trail through horror at the minute on the back of successful releases Get Out, split, The First Purge and Happy Death Day. They've got Spike Lee's BlacKkKlansman, the Halloween revival and Glass all coming up too, but they're already looking to the more distant future.
According to our exclusive source, representatives from Jason Blum's production company have been in Louisiana scouting locations for an incredibly exciting horror remake. The state of Louisiana issues tax credits to projects that film in the state as an incentive to bring productions to the area and create jobs and Blumhouse's team visited Nottoway Plantation in White Castle (which doubles as a hotel and resort and has played host to the likes of Woody Harrelson, Sam L. Jackson, and Sir Patrick Stewart).
White Zombie is widely credited as the first ever feature-length zombie movie and starred Bela Lugosi as zombie voodoo master "Murder" Legendre who transforms a young victim (Madge Bellamy) into a zombie. It's the granddaddy of the genre and its legacy spreads across decades, including giving Rob Zombie - who made Lords Of Salem for Blumhouse - the name of his band. Given that it came out in 1932 and was poorly received when it was released - in stark contrast to how it's considered now - it's a wonder that it hasn't been remade before.
That almost happened in 2009 when Tobe Hooper was attached as director of a remake with Jared Rivet working on a script, but it was held up by rights issues and it came to nothing. Hopefully, Blumhouse's plans will come to fruition, and if it's to be set at Nottoway Plantation - which was also going to play host to part of the Gambit shoot (more of which soon) - they'll certainly have a striking backdrop.
This comes hot on the tail of the news (via Deadline) that Blumhouse are also remaking Fantasy Island as a movie (in conjunction with Sony Pictures). The TV show told the story of Mr. Roarke and his assistant Tattoo, who welcome guests to their secluded island, where they can live out their fantasies, which more often than not had supernatural elements and mostly turned out badly. The material is considerably better sounding than the show turned out to be, but there's a lot of kitsch value in there.
There's no word on when we can expect this White Zombie remake just yet, but just know that it's at least at the scouting stage.
Watch Next...
Create Content and Get Paid
---