Exclusive Interview With Iconic Hollywood Producer Gene Kirkwood
Gene Kirkwood is one of those true originals which are hard to come by these days within the film industry. A legend in his own right, he's produced the likes of Rocky, New York New York, the Pope of Greenwich Village, The Keep and Get Rich or Die Tryin'. Originally an actor, Kirkwood then moved into producing and intends to do it "'til drops". Recently he and producing partner Ross Elliot folded their production company into Bitesize Networks, with the intention to create cutting-edge new content across a variety of platforms. Kirkwood's view on the industry is a refreshing one, and in the interview was prone to go off on tangents this writer was enjoying too much to divert. Read on for an insight into a fascinating personality that celebrates everything British, his admiration of Harvey Weinstein, his slew of exciting new projects and reveals things about the origins of Rocky you probably didn't know...
How did you get into the business?
I left home when I was 17, dropped out of high school- the first Jewish dropout in my high school's history. I head out to Hollywood and became a contract player out at MGM Studios, where I did Hot Rods to Hell and Riot on The Sunset Strip and discovered that acting wasn't for me- I just didn't love it. So I started developing stuff and then developed Rocky, which of course changed my whole life... I grew up on the strip, I was part of the first wave- and then when Scorsese, Dreyfuss and Keitel... when all those guys came out here, I was one of the first people they saw. They used to talk about acting all day, but I was just into the girls!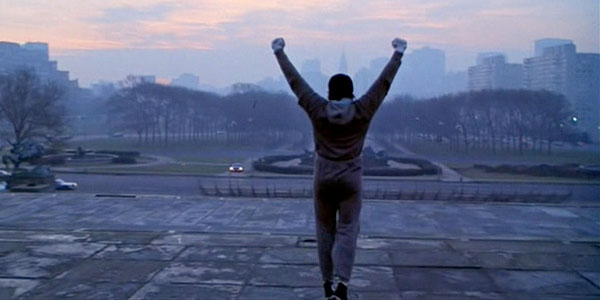 What memories do you have of Rocky, your first producing gig? Did Sylvester Stallone approach you with the project?
No, I developed it with Sylvester- we talked about it and he gave me a script called Hell's Kitchen, which later became Paradise Alley, and I couldn't buy that- it was owned by somebody else. We had lunch in the MGM commissary, and I said "Terry Malloy from On the Waterfront said 'he coulda be a contender, but no one's seen him fight'", and had an idea, and that idea somehow came together, and in a week he had a script. He wrote out 80 pages in a week, and it was the 80 pages we used in the movie. It's one of those things where you hit the ball out of the park. And 9 months from him giving me those 80 pages, we were going to the Oscars.
What attracts you as a producer to certain projects, for example Get Rich or Die Tryin'?
50 Cent was a great character- came up from the gutter, shot 9 times and made it big time through music. Getting (Director) Jim Sheridan was important. I like character-driven movies about people. I don't give a shit about special effects and bombs going off. I care about people- you get interesting people, they make great movies. That's why HBO's so successful and some of the best stuff is coming from TV, because they can afford to do it, and they're smart to do that.
What are your thoughts on how the industry has changed in the last few years, what with the dependence on international markets and tentpole franchises, as well as the migration of quality content to Television and the Internet?
Personally, I just think... I don't know who loves movies anymore. I love movies, I live for movies! I was either gonna be in the movie business or be a criminal, one or the other! The difference today I don't think they love movies. I think they love being in the business, going to parties and festivals, but , if you ask 90% of the people who Elia Kazan is, they won't know.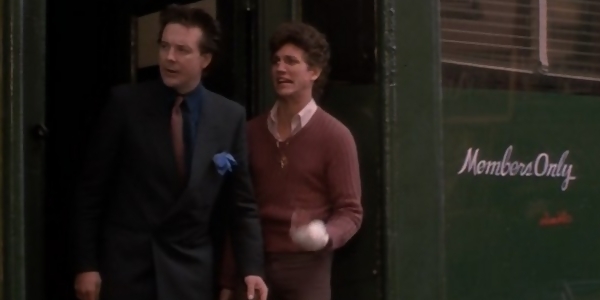 I think the problem is that people who are running the studios and making the decisions, they're businessmen and not filmmakers, moreso than it used to be.
It was always businessmen to an extent, but they're afraid of their shadows. They don't know anything about post-production! When you did a film for UA, they'd see the film and then decided when the best time was to release it. They didn't tell a filmmaker, who's making an enormous movie, that you have to have it done in 9 months . It's ridiculous, and now they throw money around- a hundred million, two hundred... I mean, I made Rocky for 980,000 dollars in 28 days and it won Best Picture! I think it's more important to have big ideas and little budgets- you don't need all that - I think audiences are tired of it. They want great movies and great stories. What's interesting today is that a niche back then was maybe 50,000 people. But a niche today is 20 million! There's an audience for everything. The King's Speech is a great example of that- it made half a billion dollars, and the only special effect was Colin 's stutter! I'm very disappointed at how going, but it'll turn, like everything else , and as all these independent films keep getting nominated the smartest, most talented guy in the business is Harvey Weinstein without a doubt. And it makes me wish I had his business sense! I was never a business guy, but he's exactly how I would want to be in his choice of material, how he sells it, how he distributes it... and his love for something different!
So have there been any films, or any creative people, who have impressed you recently?
The Butler was great... There's always these great little pictures. That market's still there, it's just that the Studios can't afford to sell these pictures. Fox Searchlight, maybe Focus Features, but the other ones cut their classics divisions 'cause they gotta open a film to 35, 40 million dollars. I opened Rocky in 3 theatres... I hope it changes.
Can you discuss your upcoming projects? You've got quite a lot of stuff in development...
Bitesize Networks, the company I'm working for now, is allowing me to create and develop... it's allowing me to stay within popular culture and stay ahead of the curve, which is important. I'm doing a movie about Noel Coward in Vegas with Colin Firth, Mad Dogs and Englishmen. I'm going out right now with Caleb Deschanel's first film in years, Growing Up Graceland, where Elvis Presley's step-brother moves into Graceland- and a studio wouldn't let me make a picture like that. I'm working on a Nina Simone biopic with Zoe Saldana as well, and I'm working on a few television projects now- one about the beginning of the NFL, and one with Rob Cohen about Isaac Newton.
What advice would you give to anyone looking to get into the film industry now?
First, find a lot of money! Money always talks- especially in England, you've got great theatre there, always ahead of the curve. And nothing's come out of England like what should be coming out of England- you had the greatest music scene, the greatest clothes, great theatre You always had the best- John Schlesinger... it's important that somebody really gets into your culture. So much is overlooked. England and Hollywood always used to be tied! Just find great material ahead of the curve!
We need more writers about Interviews and Gene Kirkwood! Get started below...
Create Content and Get Paid
---
Oscar Harding
Aspiring Director, Screenwriter and Actor. Film is my passion, but I indulge in TV, Theatre and Literature as well! Any comments or suggestions, please tweet me @IAmOscarHarding
See more from Oscar