Fantastic Beasts 2: Jude Law Will Play Young Dumbledore
Young Pope and now this? Is there no imagination in Hollywood...?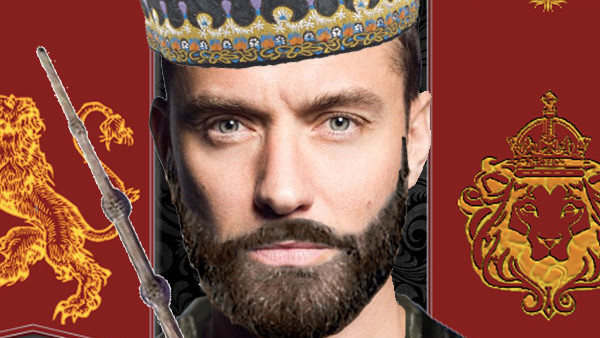 In yet more surprising casting news, Jude Law will play young Dumbledore in the Fantastic Beasts and Where to Find Them sequel alongside Eddie Redmayne's Newt Scamander and Johnny Depp's Grindelwald.
The news broke on Pottermore, with absolutely no previous fanfare that he was linked to the role, which is delightfully unheard of these days.
David Yates will return to direct the sequel, which will focus on Dumbledore before he became headmaster of Hogwarts and his relationship with Grindelwald that was established in the final Harry Potter book. The film will see him serving as Transfigurations professor at the school (hopefully where we'll see a young Minerva McGonagall as his star student).
Pottermore offered some story details for the forthcoming sequel too...
"[The] sequel takes the story deeper into an increasingly dark time for the wizarding world, where Newt and our other heroes must decide on their allegiances."
The news inevitably came with a studio comment from Yates:
"Jude Law is a phenomenally talented actor whose work I have long admired, and I'm looking forward to finally having the opportunity to work with him. I know he will brilliantly capture all the unexpected facets of Albus Dumbledore as J.K. Rowling reveals this very different time in his life."
Jk Rowling greeted the news with a simple retweet...
Variety suggests that the short-list for actors up for the role included Benedict Cumberbatch, Mark Strong and Christian Bale - so presumably they were looking for intensity.
Some will forever say that Jared Harris - son of the original screen Dumbledore Richard - should have been the one to be cast (and Variety say he was considered) but Law is an exceptional left-field choice, and he will be very good opposite Depp. He has a lot more range than some of his rom-com roles would suggest, and he's carving a position for himself as an anti-hero/villain with The Young Pope and the upcoming King Arthur adaptation.
So it's interesting to see how much of that he brings to Dumbledore, who won't be the same character as we saw in the Harry Potter films: he's far more morally complex and we know he will be led on by Grindelwald's evil manifesto for wizarding superiority.
Fantastic Beasts 2 will land in cinemas on Nov. 16, 2018.