Which Is Your Favourite Bob Hoskins Role?
To quote the man himself: "What would I have done if I wasn't an actor? Probably rob banks."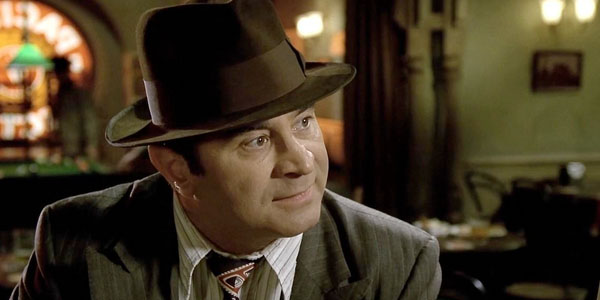 Bob Hoskins was one of those wonderfully consistent actors that it was easy to take for granted; often chosen as much for his unique physicality as he was for his acting abilities (alas, critic Pauline Kael once described him as "a testicle with legs"), he was the kind of filmic presence that demanded you sat up and took notice whenever he appeared on screen. Hearing of his untimely death yesterday (
he died aged 71 of pneumonia
), it's been made apparent that we've lost a true legend of British cinema. There really will be no replacing the likes of Bob Hoskins. Many will know Hoskins for his turn in Who Framed Roger Rabbit, where the actor found himself as part of an insanely ambitious project that blended the styles of cartoon and live-action to great success. As Eddie Valiant, a down on his luck detective, Hoskins renders a perfectly likeable human slob who somehow feels natural to the animated antics going on around him. Then there were great performances in Steven Spielberg's Hook (he played Smee), Mermaids (he co-starred in with Cher), and Mona Lisa, for which he was awarded a Golden Globe and a BAFTA. Hoskins' most famous role - and our favourite - was arguably that of gangster Harold Shand in the brilliant London crime flick The Long Good Friday (1980). As Shand, Hoskins was terrifying in his believability - watching him trying to get one over on his enemies and negotiating dodgy deals over the course of the film is all made gripping thanks to Hoskins' clear commitment to the role. Though the movie is great in itself, only Hoskins could have injected it with its raw energy. Indeed, the film's final scene, where Shand realises his fate,
is an outright tour de force in acting.
https://www.youtube.com/watch?v=_9SG-zYvPjk
So tell us: what's your favourite Bob Hoskins role? Do you agree that The Long Good Friday marks his best performance? Or do you prefer his work in Super Mario Bros. (a movie which Bob called "f*cking awful")? Let us know in the comments section below.