Film Quiz: Can You Name The Adam Sandler Movie By Just One Image?
Do you know "Happy Gilmore" from "Little Nicky"? Let's find out!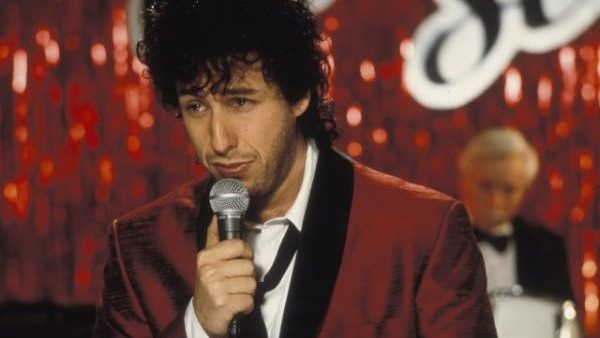 Adam Sandler has appeared in countless comedy movies over the past 30 years. Joining up with his often hilarious friends to bring laughter to big screen movies.
He's played a hockey player who takes up golf, a singer whose dream woman isn't who his fiancée and even the son of the devil himself. Often with humorous consequences.
Every now and then, Sandler decides to switch things up and show that despite his stand up and SNL background, he can take on drama with ease. Be it his performance as a jeweller with a gambling addiction in "Uncut Gems" or as a baseball scout who finds a gem of a basketball player in "Hustle"; Sandler shows he can take on any role.
Sandler loves to work with his friends, bringing great onscreen chemistry with the likes of Drew Barrymore, Kevin James and Jennifer Aniston. The question is, can you remember which film is which?
This quiz features 12 images from Adam Sandler movies and all you need to do is work out which film its from. Do you know "Happy Gilmore" from "Little Nicky"? Can you tell "The Wedding Singer" by just one image? Let's find out!
All the answers will appear at the end of the quiz. Good luck!
1. Name The Movie.