Film Quiz: Can You Name The Dan Aykroyd Movie By Just One Image?
Let's see if you have what it takes to identify all 12 of these Dan Aykroyd movies!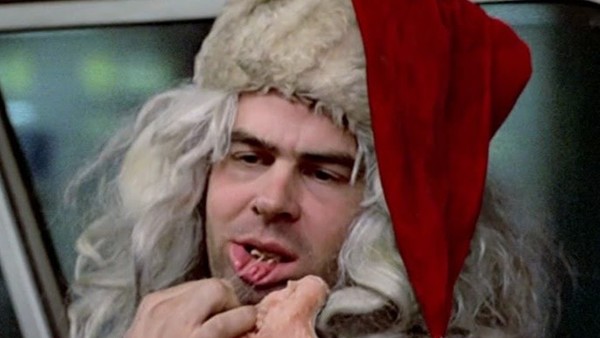 The Ghostbusters are set to return next year in "Ghostbusters Frozen Empire". This time the ghostly goings on have returned to New York where things are about to get frosty for the Ghostbusters.
One man we can thank for bringing the Ghostbusters into our lives is actor, writer and producer Dan Aykroyd. The man who plays Ray Stantz was responsible for writing and creating the original 1984 movie, along with Harold Ramis.
Though Aykroyd might be best known for his role as the Ghostbuster, for the past 5 decades he's been across our movie screens. He's been a Blues Brother, fought aliens and found himself trading places with Eddie Murphy.
Dan Aykroyd has played so many different characters in his years on screen. The question is, do you know them all?
This quiz features 12 images taken from movies that have starred Dan Aykroyd, all you need to do is work out which one it is.
Can you remember all the moments that Aykroyd has appeared in the 4 different Ghostbusters movies? Do you know "Trading Places" from "The Blues Brothers"?
Let's see if you can identify all 12 of these Dan Aykroyd movies!
Don't forget, all the answers can be found at the end of the quiz. Good luck!
1. Name The Movie.