Film Quiz: Can You Name The George Clooney Movie By Just One Image?
Do you remember all the Coen brother movies that George Clooney has starred in?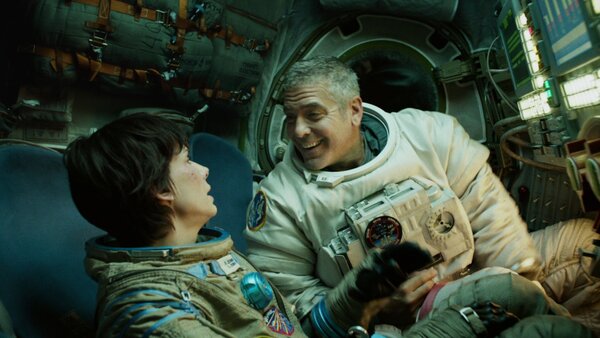 George Clooney became a household name when he played Doug Ross in medical drama "ER". Though it didn't take long for the actor to move beyond the small screen and into cinemas.
Clooney rarely seems to take on the same type of role more than once. He's an actor with the ability to add comedy to drama, take on sci-fi with ease and even take on real-life characters.
For many, Clooney is con-man Danny Ocean from the "Ocean's" movies, a franchise that sees him lead an ensemble cast of great actors. He's starred alongside Julia Roberts countless times and even been an action star.
There doesn't seem to be a role that George Clooney can't embody and make his own. The question is, do you remember them all?
This quiz features 12 images from movies that George Clooney has starred in, all you need to do is work out which ine it is.
Can you tell the different "Ocean's" movies apart? Do you remember all the different Coen brother movies that Clooney has starred in?
Let's see if you can prove your knowledge on all of George Clooney's movies!
Don't forget, all the answers can be found at the end of the quiz. Good luck!
1. Name The Movie.