Film Quiz: Can You Name The Jason Bateman Movie By Just One Image?
Call you identify all 12 of these Jason Bateman movies?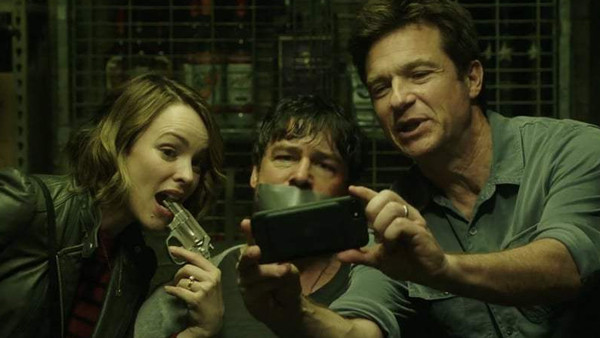 Jason Bateman is an actor who seems to have been a part of Hollywood movies forever.
Having appeared in so many films in a career spanning over 30 years, Bateman has taken on comedy with the likes of Game Night and Horrible Bosses, and he's played more dramatic roles in pictures such as Up in the Air and this year's Air. The New Yorker has likewise managed to play both the nice guy and the bad guy, and he's showed he's capable of playing either the smartest person in the room or the dumb jock.
The question here is, do you remember all the different roles that Jason Bateman has taken on across this illustrious career? This quiz features 12 images taken from different Batman movies, and all you need to do is work out which film it is.
Do you know the difference between Horrible Bosses 2 and Office Christmas Party? Can you tell your Forgetting Sarah Marshall from your Couples Retreat? Let's find out!
Don't forget, as ever, all the answers can be found at the end of the quiz. Good luck!
1. Name The Movie.