Film Quiz: Can You Name The Jude Law Movie By Just One Image?
It will take a huge movie fan to be able to identify all of these different Jude Law roles.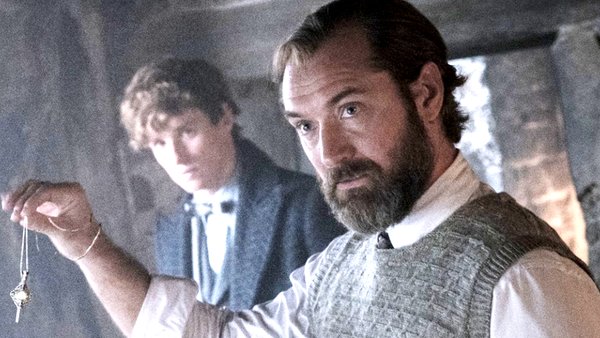 Jude Law has been in countless movies since he first burst onto the silver screen way back in the 1990s.
Over those years, Jude's been in a wide variety of features, ranging from romantic comedies, to sci-fi-driven dramas, and even venturing into the world of capes and tights in the MCU. Likewise, we've seen Law taken on period roles in Cold Mountain and The Aviator, or even take on the role of Albus Dumbledore in the Fantastic Beasts franchise. And as part of his extensive résumé, the Englishman has worked with plentiful heavy hitters, such as Tom Hanks, Nicole Kidman, and Cameron Diaz.
The question here, is how well you can remember all of these movies. This quiz consists of images from 12 of Jude Law's films, and all you have to do is correctly identify each of these flicks.
Do you know your Grand Budapest Hotel from your Road to Perdition? Can you tell the difference between The Secrets of Dumbledore and The Crimes of Grindelwald?
As ever, don't forget that all answers can be found at the end of this quiz. Good luck!
1. Name The Movie.