Film Quiz: Can You Name The Keanu Reeves Movie By Just One Image?
Are you a die-hard Keanu Reeves fan?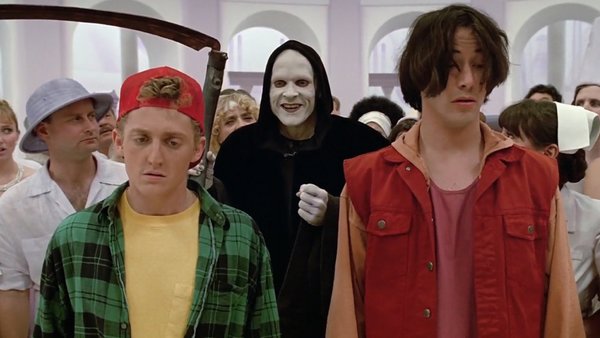 Keanu Reeves has been a staple of Hollywood for a long time now. An actor most people can't help but love, for many fans we first saw Reeves as the loveable Ted Logan from "Bill & Ted's Excellent Adventure".
It wouldn't take long before Keanu would become a true action hero as F.B.I. Agent Johnny Utah "Point Break" and Officer Jack Traven in "Speed". The actor's also seemingly bent time and space in the "Matrix" films, fallen in love in the mysterious "The Lake House", and been so iconic he's played fictional versions of himself. Keanu Reeves really can do it all.
Are you the ultimate fan of Keanu Reeves? This quiz features 12 images taken from the movies of Keanu, and all you need to do is identify each film. Do you know all the different "Matrix" and "John Wick" features? Can you tell "Bram Stocker's Dracula" and "Constantine" by just one image?
Only a few fans of Keanu will stand a chance of working out all 12 of these movies. Let's see how many you can identify!
Don't forget, all the answers can be found at the end of the quiz. Good luck!
1. Name The Movie.