Filming Begins On Battle Of The Sexes - See The First Photo
Emma Stone vs. Steve Carrell.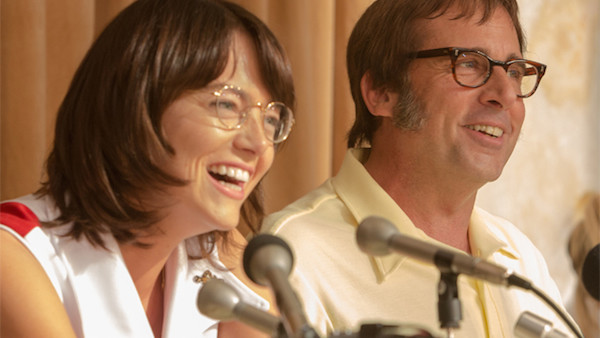 In 1973, a tennis match between world champion Billie Jean King and former champion Bobby Riggs - billed in the media as "the Battle of the Sexes" - set the world on fire, became the most televised sports event in history and ignited a huge global conversation about gender and feminism.
Now, it's about to become a movie starring Emma Stone and Steve Carrell. Filming has now commenced and you above is the first official image of Stone and Carrell in their respective roles as Billie Jean King and Bobby Riggs above. Very '70s.
Directed by Jonathan Dayton, the film is also set to star Elizabeth Shue, Sarah Silverman, Alan Cumming and Bill Pullman.
You might remember Emma Stone and Steve Carell played opposite one another as father and daughter in the amicable rom-com Crazy. Stupid. Love.. The pair have certainly come a long way since then, with Carrell having even been nominated for an Oscar for his chilling work in drama Foxcatcher.
Could a second nomination be on the cards?
Battle of the Sexes is set for release in 2017