First Godzilla Vs. Kong Trailer Released
The first trailer for the MonserVerse Crossover pits two titans against each other.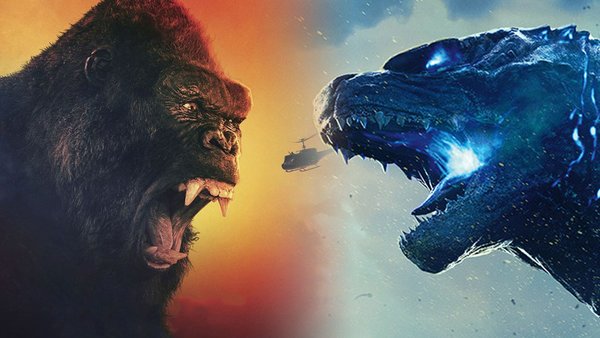 For the first time since 1962, King Kong and Godzilla are pitted against each other on the big screen, in the first trailer for Godzilla vs. Kong.
The fourth entry in Legendary Pictures' MonsterVerse franchise is set for a simultaneous HBO Max and limited theatrical release on March 26. The film was originally set for a November 2020 release, but was delayed due to the ongoing COVID-19 pandemic. The film will serve as a sequel to Kong: Skull Island (2017) and Godzilla: King of the Monsters (2019).
Godzilla vs. Kong is directed by Adam Wingard (The Guest, Blair Witch, Death Note) from a screenplay by Max Borenstein (Godzilla, Kong: Skull Island, Godzilla: King of the Monsters) and MCU script doctor Eric Pearson. The cast stars Alexander Skarsgård (True Blood, Mute, The Stand), Rebecca Hall (Iron Man 3, Christine, The BFG), Brian Tyree Henry (Atlanta, Joker, Spider-Man: Into the Spider-Verse), Eiza González (Baby Driver, Alita: Battle Angel, Hobbs & Shaw), Demián Bichir (A Better Life, Alien: Covenant, The Hateful Eight), and Japanese actor Shun Oguri in his Hollywood debut. Kyle Chandler, Millie Bobby Brown, Zhang Ziyi will reprise their roles from King of the Monsters.
The film will represent the first on-screen crossover between Godzilla and King Kong, two of the most iconic film monsters of all time, since King Kong vs. Godzilla was released in 1962.
Create Content and Get Paid
---