First Look At Minions Villainess, Sandra Bullock's Scarlet Overkill
Due for release in the US on July 10th and in the UK on June 26th.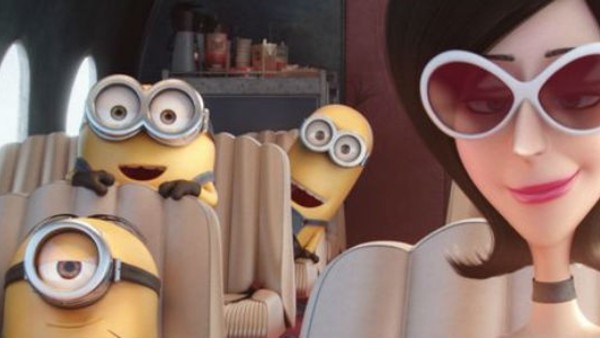 Coming later in the summer is Minions, a spin-off from Despicable Me that sidelines Gru and his adopted daughters for the origin story of those little Kinder Egg capsule-looking henchmen. While the film starts in prehistory, it pretty soon brings us up to the 20th century, and the 60s in particular. This is when the flunkey critters become servants to Scarlet Overkill, evil villainess. These first-look images of the character come from
USA Today
. She's being voiced by Sandra Bullock, who normally plays the kind of character who can walk around with a whole pat of butter undissolved in her mouth from opening credits to end. I imagine we'll be seeing some footage of her letting her hair down in the recording booth sooner or later. Somehow, the Minions will have to inadvertently save the day. The opening sequences will show them clumsily killing off a T-Rex, Genghis Khan and Napoleon, before going into hiding, conveniently enough, right through until the 60s - no room for Hitler here. I'm sure the story will end with the inadvertently handing Overkill to the feds, or accidentally knocking her into the Grand Canyon or somesuch. And then she'll come back, and she'll be redeemed and invent the Mary Quant look or something.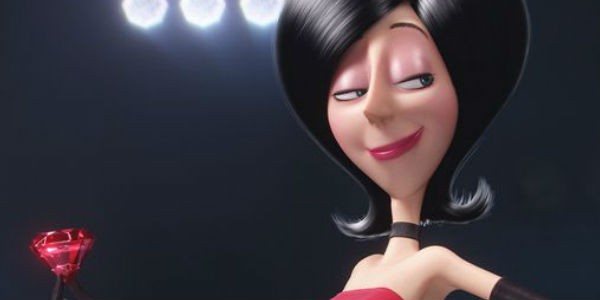 Minions has been written by Brian Lynch, who is probably best known for his comics work. He's funny guy, and so I'm expecting Minions to be a funny film. We'll find out for sure this summer. Minions opens in the US on July 10th and in the UK a couple of weeks earlier, on June 26th.
Create Content and Get Paid
---