First Star Wars Spin-Off Is Rogue One Starring Felicity Jones
Coming December 2016 with Episode VII set for May 2017.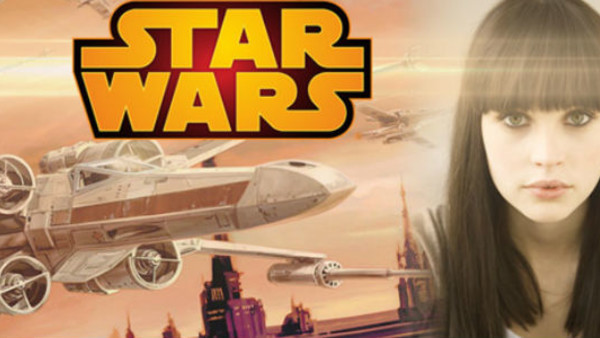 Disney have used their latest investors presentation to drop a series of Star Wars newslets. Perhaps the biggest surprise is the scheduling of Rian Johnson's Episode VIII for May 26th, 2017. This isn't even a year and a half after this December's The Force Awakens, but it will get the series back on their traditional May release dates. Indeed, that's forty years and a day after the release of the original film. Johnson, Lucasfilm have announced, is both writing and directing his episode. I'd imagine he'll have to go into production pretty soon - this Autumn, or Winter at the latest - to make that schedule. Less surprising but more substantial is the information surrounding the first spin-off movie. Now officially called Rogue One, Disney said that the film will star Felicity Jones, as expected, and be directed by Gareth Edwards. Original screenwriter Gary Whitta wasn't mentioned anywhere in the presentation, nor on the original press release, with Chris Weitz credited with the screenplay and John Knoll, a long-time ILM FX man, with the original concept. What that original concept is remains to be seen, but the title Rogue One suggests X-Wings might have something to do with the story. Some possible spin-off titles leaked from a Hasbro trade presentation a couple of years back. At that time, one of the films was being called Red Five, and I wouldn't be surprised if Red Five and Rogue One are exactly the same project. Also on that Hasbro list, it's worth remembering, were spin-offs called Solo and Fett, but those are clearly announcements for another day. Disney CEO Bob Iger reportedly showed off some Rogue One concept art at the presentation, but it doesn't appear to have made its way online. The internet has made some guesses as to what the images show - but only guesses. I'll get back to you when there's something more solid to discuss than blind shots in the dark by hopeful fans.