Flash Director Out, Aquaman's Next Over "Creative Differences"?
Is there a crisis at DC?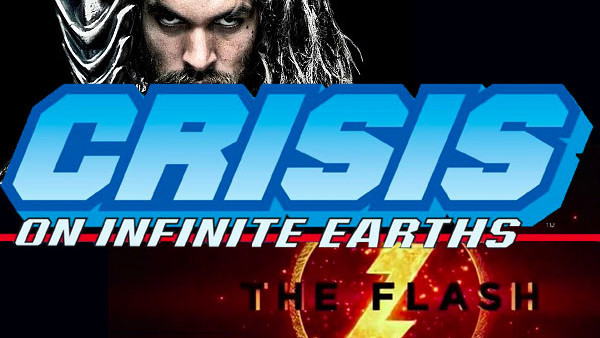 Hark at the sound of a tumbling house of cards.
According to Devin Faraci at Birth Movies Death, DC's film universe stands on the edge of a crisis, facing the possibility of two high profile exits from their upcoming slate. The Flash director Seth Grahame-Smith has already gone, with "creative differences" cited, but Faraci says sources have told him that there are more troubles behind the scenes.
Apparently, Zack Snyder and Geoff Johns were "taken aback" at critical reception to Batman v Superman - because clearly nobody at DC has any self-awareness or Snyder probably wouldn't still be in a job. The good news for any fans hoping he's either jettisoned entirely or at least reined in is that Warner Bros executives are at odds with Snyder over his creative vision for Justice League and the DC universe beyond it. Good.
Justice League is already filming, because Warner Bros love ploughing ahead regardless, which Faraci says stopped them taking any definitive action (for fear of killing Batman v Superman's box office). The result though has now been in-fighting between Snyder and his WB paymasters and lots of pressure on the director. If that means he loosens his creative grip and stops being so invested in his own auteur status, then that can only be a good thing.
Whether the auteur issue is what has forced Grahame-Smith out or not remains to be seen, but WB would be smart to follow Marvel's lead (now, calm down before you even start) and seek a more unified creative director rather than a mess of individuals.
And then there's the question of James Wan who it is said is feeling a "tremendous amount of trepidation about Aquaman". Insert a joke about joining the queue. As Faraci rightly points out, Wan doesn't really need Aquaman with his upcoming other projects, and his decision probably comes down to whether he can be bothered with the hassle.
Quite where this leaves the rest of the DC Universe also remains to be seen: Suicide Squad looks a winner, and the Affleck Batman is surely bound to be a hit, but between those two it's hard not to lose some confidence.
Who do you think DC and Warner Bros should approach to make The Flash and (possibly) Aquaman? Share your reactions below in the comments thread.