Frozen Fever: First Images From Frozen Sequel
Frozen Fever will reach US screens on March 13th and UK screens on March 27th.
Ahead of its release alongside Disney's live-action Cinderella, Disney have revealed the first few images from the seven-minute Frozen sequel, Frozen Fever. For fans, these prove to be quite telling stuff. Look at the first image, for example, with Elsa's magic at work creating not snow, but flowers. Or at least that's how it looks from a still picture which, of course, isn't the best way to judge animation. She might have been casting snow magic on some petals for all we know, unlikely as it sounds. Also note the sunflower motif on Anna's dress, because you'll be seeing more of that in the other images.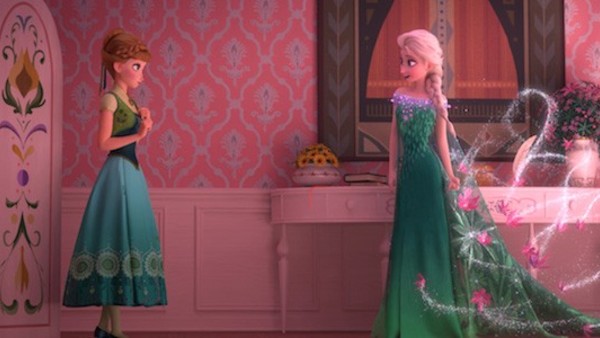 It might be Anna's party - as the sunflowers everywhere will tell you - but Elsa's personal shade of blue is all pervasive.
Even Anna's birthday cake is in her sister's signature colour. At least they went to all the trouble of carving sunflowers into the chairs just to fit the birthday theme.
A close look here reveals that Anna's motifs include numerous flowers, not just sunflowers. She's being cast summer to her sister's winter.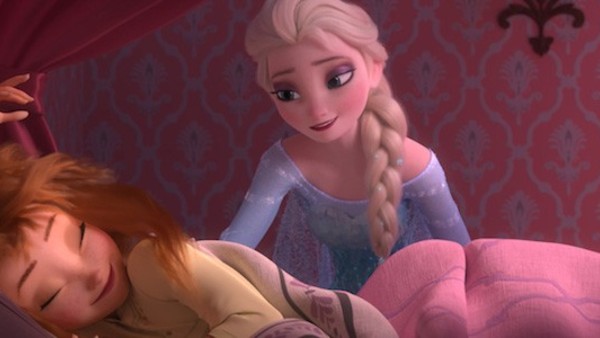 Hopefully this won't be all we see of Sven and Hans. Fans are going to want an update on Hans and Anna's relationship at the very least.
There's only so much you can fit into seven minutes, especially when there's going to be a big musical number, so I dare say Frozen Fever will be more of a sketch than an involved narrative. Still enough to fill a hardback book, mind you. The official plot description reads like this:
"It's Anna's birthday and Elsa and Kristoff are determined to give her the best celebration ever, but Elsa's icy powers may put more than just the party at risk."
We're some way off from a full-on Frozen 2 but I'm sure Disney will follow through and make one eventually. They'd be crazy not to. Then again, I would have said that about Tangled too, and producer Roy Conli recently told Den of Geek that the scrapped that idea simply because the original film's directors just weren't into it. That's not how movie studios are supposed to work, eh? Putting filmmakers first? Crazy. Frozen Fever and Cinderella will reach US screens on March 13th and UK screens on March 27th.
Source