Gary Oldman's 10 Greatest Movie Performances - Ranked
The very finest work from a true national treasure.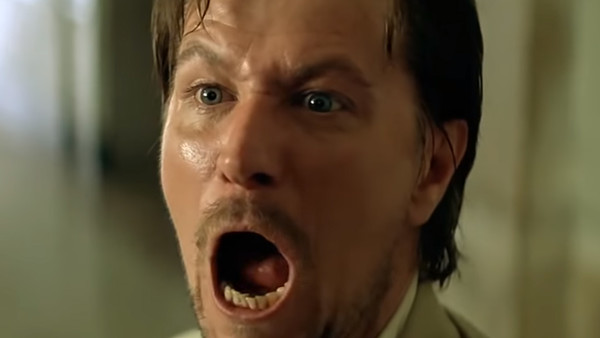 One of Britain's finest thespian talents, Gary Oldman has been guaranteed enjoyable performances for the entirety of a career. An immensely versatile actor equally at home playing high camp or brooding intensity, the veteran actor doesn't always pick his films too wisely, but you can guarantee he'll be the best thing in any project he's involved with.
It's a surprise that Oldman only won his first Oscar recently, given the esteem in which the industry holds him, but few could argue that he was deserving of it, even if the project for which he won the award - Darkest Hour - may not have been his best ever work.
But which of this hugely talented actor's many turns takes that crown as his best performance? Do you prefer your Oldman caked in makeup and playing to the back of the theatre? Or internalising everything, telling his story through tics and minor movements? Whichever flavour you like, there's a Gary Oldman performance to satisfy your cravings.
Here, we've got the very best moments of an acting CV that can rank alongside just about anyone's. A true great of the craft, these were tricky picks, but to get an idea of everything that Gary Oldman can offer, these are the movies you need to watch.
10. Léon: The Professional - Norman Stansfield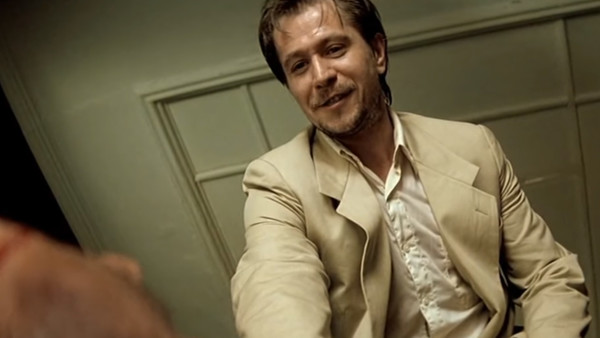 Gary Oldman can turn in performances of great restraint and subtlety, and he can really let rip. The important talent is knowing when to deploy each mode. In 1994's Léon, there's no scenery left once Oldman is through eating it - but that proves to be exactly the right decision, with the actor's wild performance being the highlight of the film.
Oldman plays Norman Stansfield, a corrupt DEA agent whose personal addictions have led him down a dark path of murder and insanity. It's a performance of relentless movement, with Stansfield a raw nerve, a bag of tics prone to sudden violence and histrionic outbursts.
It's a hammy turn, then, but it's precisely what the film needs. As the titular hitman, Jean Reno is all personal rules and control, and he teaches his protégé - played by a young Natalie Portman - to live by the same careful principles.
It's left to Oldman to inject the film with its fun and personality, and he does so with aplomb. He overacts, but he does so with precision - it's not just lunacy, it's well observed and considered lunacy, and he steals the movie with ease.