Gene Wilder, Star Of Mel Brooks Comedies And Willy Wonka, Dead At 83
He created a world of pure imagination.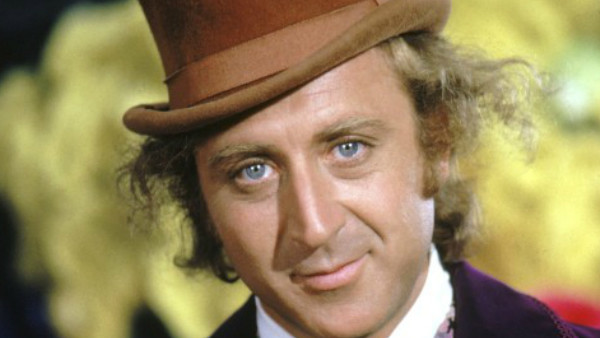 Gene Wilder, whose performances in films such as Blazing Saddles, Young Frankenstein, and Willy Wonka and the Chocolate Factory endeared him to a generation, has sadly passed away aged 83.
Wilder's nephew, Jordan Walker-Pearlman, said in a statement that he had died from complications of Alzheimer's disease, writing:
"It is with indescribable sadness and blues, but with spiritual gratitude for the life lived, that I announce the passing of husband, parent, and universal artist Gene Wilder."
He also revealed that the actor had been diagnosed three years ago, but kept it private so he didn't worry or disappoint young fans who know him as Willy Wonka, saying: "He simply couldn't bear the idea of one less smile in the world."
After making his movie debut in Bonnie & Clyde, Wilder's first major role came in The Producers, a performance that earned him his first Oscar nomination (for Best Supporting Actor) and marked his first collaboration with Mel Brooks, a partnership that would go on to produce some of the best work of both of their careers, with Blazing Saddles and Young Frankenstein to come (the latter earned the pair an Oscar nomination for Best Adapted Screenplay).
He also found success in another frequent collaborator, Richard Pryor. Together the pair made four films - Silver Streak; Stir Crazy; See No Evil, Hear No Evil; and Another You - and their contrasting styles made for comedy gold.
To countless fans, though, he'll always be known as Willy Wonka. His turn in the 1971 film brought one of Roald Dahl's greatest character's to life, and remains the definitive version of the character. He continued acting until the early-00s, with his final role an Emmy winning turn in Will & Grace.
Throughout all his roles Wilder was capable of stealing the show, a rare breed of actor who could be utterly hilarious and absolutely terrifying interchangeably, with impeccable comic timing and a wonderful strangeness and sense of melancholy to his performances that captivated and enchanted audiences. You'd never know quite what to expect from him, but he always delivered exactly what was needed. It's for those reasons his performances will always live on.
Our thoughts and condolences go out to his family at this time. Please share your own memories and tributes down in the comments.
Create Content and Get Paid
---