Ghost Stories: Jeremy Dyson Interview - Magic, The Golden Age Of Horror & Unexpected Backlash
We talked to the man behind one of the best films of the year.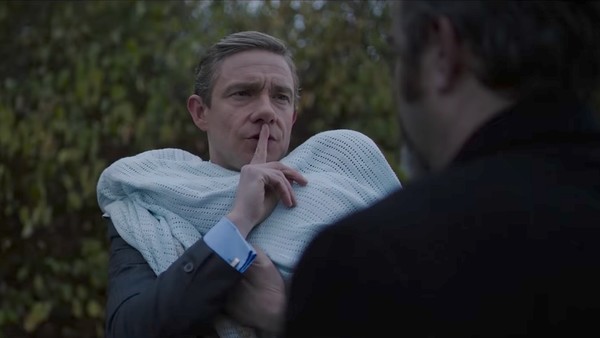 Hitting theatres earlier this year, Ghost Stories immediately became one of the most talked about British horror movies in years. It's easy to see why as well; the anthology film told three absolutely terrifying supernatural tales - spliced together with a good dose of black humour - all of which functioned as great mini-movies in their own right, but also serviced a surprisingly affecting, and deeply moving, overarching story.
Based on a stage play of the same name which enjoyed a great run when it debuted back in 2010 (and has returned for a few special shows since), the legacy of Ghost Stories is far greater than one movie, with the influences and past work of co-directors and writers Jeremy Dyson and Andy Nyman - two self-confessed horror aficionados - being integral to its near-decade of success.
I was lucky enough to chat with Jeremy himself in anticipation of the movie's impending home video release on August 27th, in a conversation that ranged from how the world of magic and filmmaking are inherently intertwined, to the ingredients necessary in crafting the perfect horror scare.
First up, stage to screen and the magic of cinema...