Ghostbusters 3 To Star All Female-Cast
Bridesmaids director courted for decades-later sequel that would see the Ghostbusters change gender!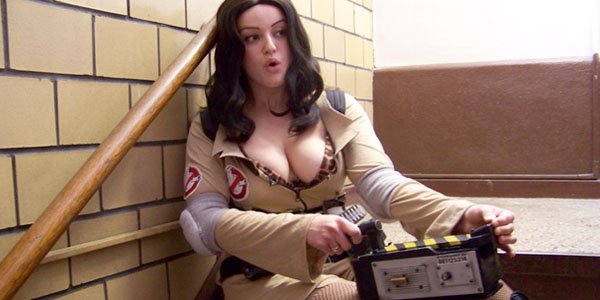 There have been
mixed feelings
about the prospect of a third entry in the Ghostbusters series for a while now. Casting news, the two decades since the second film, and the recent death of Harold Ramis have all put a bit of a dampener on things. Will busting still make us feel good? Well, after all these setbacks and hearsay Sony seem to be taking a different tack, as rumour has it that the studio are looking to Bridesmaids and The Heat director Paul Feig to helm the threequel and that, like his recent comedy successes, he will oversee an all-female cast of Ghostbusters.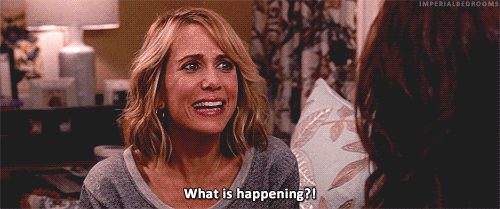 All of the scuttlebutt about a third film has - thankfully - suggested that a new Ghostbusters film wouldn't see the elderly likes of Dan Aykroyd, Ernie Hudson and Bill Murray farting around on mobility scooters, putting their backs out when they went to pick up a trap, but for the original team to mentor and pass on the torch to a new generation of spirit-hunting heroes/entrepreneurs. Oh and that Bill Murray would only appear in the film if he got killed off in the first five minutes and would then periodically turn up as a ghost himself. That was certainly the case with a script draft written by The Office's Gene Stupnitsky and Lee Eisenberg, whose version of the film was reportedly going to draw heavily on the Apatow School of comedic actors for its cast, including the likes of Seth Rogen and Bill Hader. Since then LEGO Movie and 21 Jump Street masterminds Phil Lord and Chris Miller have given the long-gestating sequel a pass, as has Zombieland director Ruben Fleischer. Ivan Reitman, who helmed the original films, vacated the director's chair semi-recently, throwing the whole thing into limbo once again. The sad death last year of Harold Ramis, who played Egon and co-created the whole shebang, was another spanner in the works. So maybe this is exactly the sort of thing that needs to happen to A. Make this film actually happen, and B. Actually make this film good. A breath of fresh air in what's becoming a staid, static production would be nice, and the idea of taking the film in a totally new direction (it's actually started to sound more like a reboot than a sequel proper) would make sense considering Ramis and Murray - who's been hot and cold the whole time about a third film - won't be involved. There's still time to make it a live-action remake of nineties cartoon
Extreme Ghostbusters
though, guys...
Create Content and Get Paid
---