Godzilla: 13 Moments That Prove It's The Stupidest Great Film Of 2014
It's entertaining yes, but it's not exactly smart...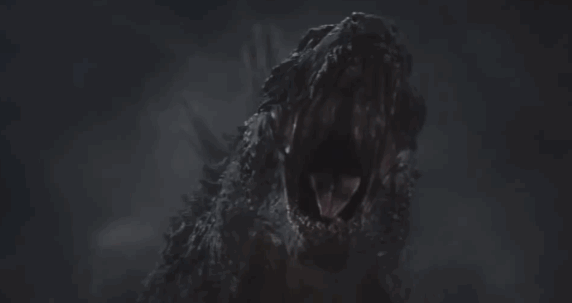 Throw in your usual action movie cliches and archetypes - like the killer steam that unscientifically moves slower than a near middle-aged woman, who has time to fall over, pick up a fallen comrade and still run about 6 miles in the tunnels before it catches up - and you've got a film that isn't exactly ground-breaking in its writing. But that's not really the point of Godzilla: Gareth Edwards makes no attempt to hide the fact that his work is derivative in the best possible way; paying homage to not only Godzilla's earlier franchise appearances, but also the directors and films that heavily influence Edwards' film-making sensibilities. It is in those moments, and in the film's brilliant spectacle framing that Edwards scores most of his review points: beyond that, when the film is broken down in the more traditional points of film-making, it's never quite so confident nor as accomplished. The editing is occasionally faulty - mostly when Edwards segues between heavy duty action and understatement - and the balance between the more subtle human elements and the rip-roaring, muscular monster moments isn't quite built as it should be. And as for the script; despite the slightly lowered expectations that come with anything genre (which shouldn't have to be the case with ANY film, but that's the way the monster crumbles), it's a shame that Edwards' writing team let so much silliness get through, without so much as a hint of satire. The result is that, though the spectacular moments ensure the film is great, the stupider moments ensure that assessment comes with something of a caveat. Basically, it's big, it's savvy, but it's not clever. Obviously, given that we're getting down to the bones of Godzilla here, there will be some monster-sized SPOILERS involved.