Great News, George Miller Could Take Justice League Dark
What a lovely day.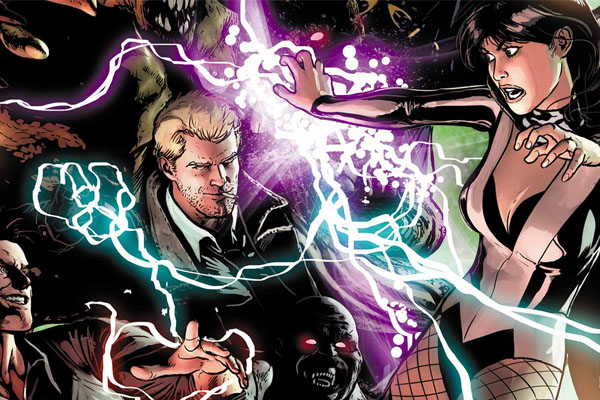 Putting too much weight behind any planned DC Cinematic Universe projects before they're on posters and ticket sites still feels like a fool's gambit, but it's still exciting to here what might be if Batman Vs Superman doesn't inspire another hasty retreat and reboot plan. One of the most exciting films on the planned roster is Justice League Dark, formerly helmed by Guillermo Del Toro (until he preposterously decided to step aside to concentrate on Pacific Rim 2). Inevitably - because of how exciting and how divergent it is - Dark is also one of the least believable locks for the slate, particularly since it relies on Constantine to sell tickets off the back of a disastrous movie and a cancelled TV show. Nonetheless, the film is planned, and according to fresh rumours from
Heroic Hollywood
(obviously), George Miller could be in line to direct the supernatural team-up. This is hot off the back of news that he's a shoo-in for Man Of Steel 2 if it ever breaks its slumber in development purgatory. Apparently - according to Umberto Gonzalez - he's simply biding his time and considering what to do next. If it's any indication, Zack Snyder almost burst with excitement when he was asked about the prospect of Miller taking on a DC project:
€œGeorge doing one of the DC movies? Oh my God, absolutely. George can do anything he wants, in my opinion. We haven€™t talked about it, and to be frank I just didn€™t know what he was thinking of doing next. But yeah, if I was to think he had any interest in them of course I€™m happy to talk to him.€
Strong spin, that, but when you think about it, Miller would be great for Justice League Dark. He knows how to frame misfits and weirdos (having made the delightful Babe, and some films about Australia, or something), and you'd have supreme confidence in his wild imagination to offer something as rich in creative vision as Del Toro would probably have made. But then again, how many people would want him to take on Man Of Steel 2 as recompense for his failed Justice League movie? Would you like to see George Miller direct Justice League Dark or Man Of Steel 2 more? Share your thoughts below in the comments thread below.
Create Content and Get Paid
---