Guardians Of The Galaxy Trailer: 5 Things We Learned
The trailer for the long-awaited Guardians of the Galaxy has finally dropped (though we're still waiting to hear the raccoon talk).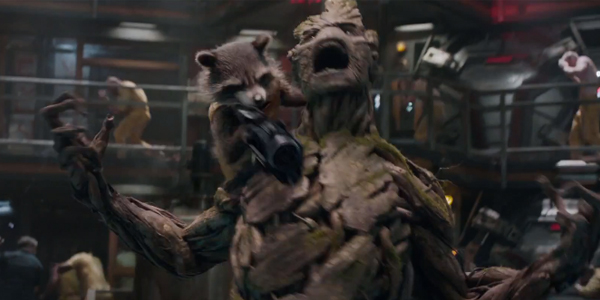 After months of anticipation, the first trailer for Marvel Studios' upcoming sci-fi adventure, Guardians of the Galaxy, was released late Tuesday night on Jimmy Kimmel Live. The film is easily Marvel's riskiest bet yet, featuring a ragtag group of intergalactic ex-cons led by Parks and Recreation star Chris Pratt. Watch the full length trailer for yourself here: The trailer is
very
close to the preview footage that was shown at San Diego Comic Con, and has actually created a bit of a mixed response online. Whilst some are impressed with what director James Gunn has been able to do with the out-of-left-field property he's adapting, others felt overwhelmed by the footage and felt it was too reliant on jokes and not enough on its action or story. The discord surrounding the trailer may just be summed up to hype; the trailer was given a tremendous amount of buzz before it aired, and we had to wait all day before seeing it finally premiere on Jimmy Kimmel Live. So, needless to say, anticipation was at an all time high when it eventually hit the airwaves. The important thing is we have our first real look at this movie, which stands to be Marvel's most unique film to date. They'll have to win over audiences who are still skeptical about it, but all-in-all they may have another huge hit on their hands. Here are 5 key things we learned from the trailer, which definitely gave us plenty to sink our teeth into until the film's release date on August 1...