Guardians Of The Galaxy: Cosmic Rewind Opens At Walt Disney World
Ride with Star-Lord, Rocket and Groot as they take on a celestial threat to humanity.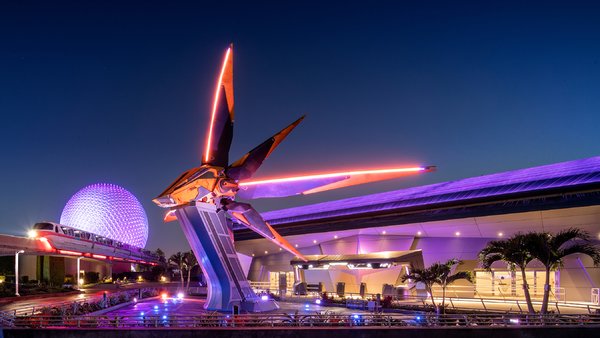 Guardians of the Galaxy: Cosmic Rewind is officially open at Walt Disney World.
The rollercoaster, with an awesome music soundtrack, will take guests from EPCOT and send them hurtling through "time and space" on adventure with Marvel's Guardians of the Galaxy. With Star-Lord (a.k.a Peter Quill), Rocket, Groot, Gammora and Drax; you'll attempt to help the Xandarians as a huge Celestial being descends upon your space cruiser.
Finding a home in the new World Discovery area of Epcot in the Wonders of Xandar pavilion, Guardians of the Galaxy: Cosmic Rewind is EPCOT's first coaster. After spending time in EPCOT as a child, Peter Quill suggests that Walt Disney World would be the perfect place for the Xandarians to connect with Terra (a.k.a. Earth). The Xandarians have create the Wonders of Xandar pavilion to "connect" with the people of Terra.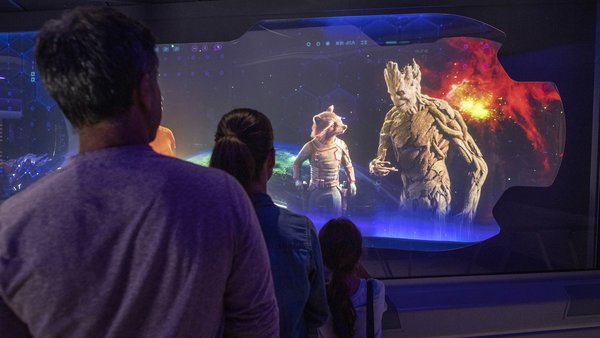 Within the pavilion you'll find the Galaxarium, a planetarium "showcasing planets, stars and other intergalactic wonders that connect Terra and Xandar". You will enter the Xandar Gallery, where you can learn more about the planet's "heroes" and everything about the Xandarian people. Finally you will see the Phase Chamber, where you will be "instantly teleport from EPCOT to a Nova Corps Starcharter cruiser orbiting Earth".
After you make it to the ship you encounter Eson, a huge celestial being who intends on changing the past. Luckily the Xandarians are able to call upon the Guardians of the Galaxy to help stop Eson, before they go back in time. The Guardians need your help, so it's time to jump into reprogrammed Starjumpers and follow Eson in an "intergalactic chase".
Guardians of the Galaxy: Cosmic Rewind is the first reverse launch of any Disney coaster. The attraction is also an Omnicoaster, which means that the ride vehicles rotate.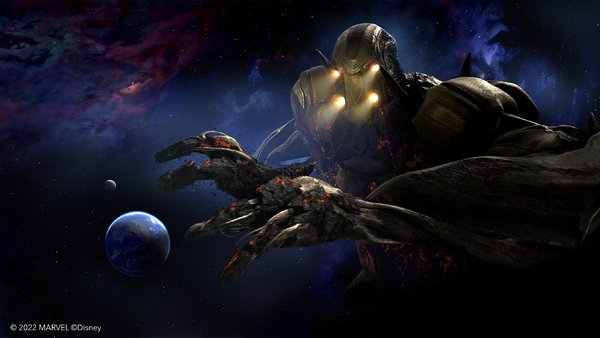 You can experience a different ride each time as the attraction's soundtrack features six songs from the movies'. With 70s and 80s classics like 'September', 'Disco Inferno' and 'One Way or Another' you won't know which song will feature on your ride until you are on onboard.
It wouldn't be a Disney ride without an amazing gift store. At the Treasures of Xandar shop you can grab some amazing merchandise including hats, mugs and the Groot Through the Years Collection
Opening as part of Walt Disney World's 50th anniversary celebrations, EPCOT's Guardians of the Galaxy: Cosmic Rewind is official open. The only thing left to say about the attraction is "I am Groot".
Create Content and Get Paid
---