Guardians Of The Galaxy Vol 2: 35 Easter Eggs & References You Must See
Who is Xardu Hasselfrau?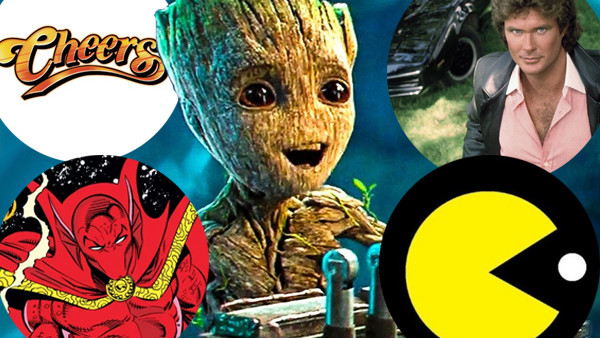 If you paid any attention to the first Guardians Of The Galaxy - or to the subsequent, frustrating quest to uncover his super secret hidden Easter Egg - you should already know that James Gunn is the master of Easter Eggs, background references and in-jokes in the MCU.
The director and Zack Snyder both share a passion for showing and sharing the geeky depth of their fandom in their movies, and it should come as no shock that his long-awaited, emotionally devastating sequel goes heavy on the references to Marvel lore (and wider culture).
The film links to the wider MCU, teasing the coming of Thanos (or at least one obstacle he'll face when he arrives), tying obscurely to Thor: Ragnarok, The Avengers and Doctor Strange and packing in nods to James Gunn's life, his friends and to Marvel history as a whole.
Spotting those eggs is almost as much fun as gawping at Gunn's intense spectacle, and their depth definitely makes watching the film multiple times a necessity. Given how entertaining it is though, you probably don't even need much of an excuse for that.
So which references are stuffed in there? And before you ask, no, I didn't find the latest super secret one James Gunn says is in there...