Han Solo Is "By Far The Best Ever Star Wars Script"
Pretty big claim there...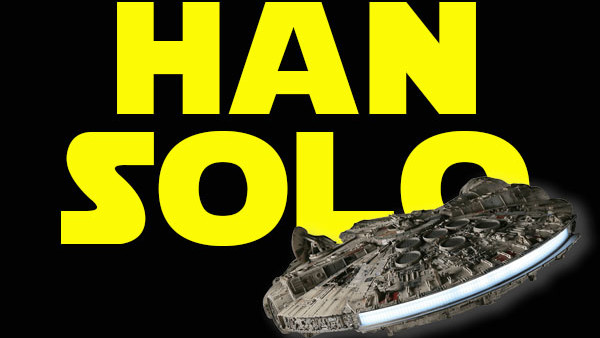 Good news, Star Wars fans, a Star Wars employee has hyped the forthcoming Han Solo film to a quite astonishing degree. According to concept artist Ian McCaig the screenplay is "By far the best Star Wars script, and one of the best scripts period, that I have ever read. I laughed, I cried, I did all the things you should do when reading a good script. You're in for a treat." (Via StarWarsNewsNet.com).
That's a pretty bold claim.
McCaig was speaking at the recent Art and Industry of Imagination conference in New Zealand, and also revealed that George Lucas initially wanted nothing to do with Episode VII, but decided to write a script that was then rejected out of hand by Disney, though inferred it may have influence Abrams' final script. He also said that JJ Abrams' desire for John Boyega to be cast changed Disney's initial desire to cast only Caucasian actors, and that Anakin's force ghost at one point was supposed to appear.
Can that claim really be true about the Solo script? Well, yes.
Lawrence Kasdan is back to write (along with Jon Kasdan), and he can count on the assistance of directors Phil Miller and Chris Lord who are also supremely talented writers. It wouldn't be surprising if that team conjured up something special.
It may just be me, but I'd still much prefer to see a LEGO Han Solo movie, rather than a straight prequel. The problem with the prequel is that it peels back Solo's mythology too much, when part of his mystique and his appeal in A New Hope was that he arrived fully formed with some suspicions over his claims to greatness.
Revealing how he made the Kessel Run, or how he became so notorious as a smuggler spoils the key dynamic in A New Hope between Solo and everyone else. Until his heroic turn at the end when he turns up to save the day, you can never tell if his legend is overblown or true, and it actually adds to the character. To lose that is criminal.
But that's the way it goes, and at least the rumours of quality should make up for the fact.
Are you excited for the Han Solo movie? Share your thoughts below in the comments thread.
Create Content and Get Paid
---