Han Solo: Unhappy Lucasfilm Hire An Acting Coach For Ehrenreich
The rabbit hole deepens...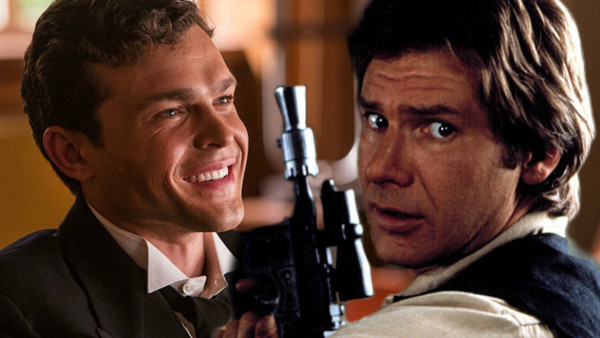 More details have started to emerge from the set of Lucasfilm's Han Solo Anthology movie that paint a fairly ominous picture for the troubled production. First there was the news that the directors had been fired over a clash of film-making cultures - amidst rumours of unrest and strange methods of working - and now it seems there's a problem with the film's lead.
Despite winning the highly coveted role, young actor Alden Ehrenreich clearly hasn't impressed Lucasfilm with the work he's so far put into his performance (which might well have something to do with the directors, to be honest). And as a result - as per THR's report on the set drama - the studio hired an acting coach to help him get the best out of his performance.
That might sound a little like a kick in the teeth for Ehrenreich, but apparently it's not all that unusual. It's just that the timing is pretty damning for a production already making headlines for less than positive reasons.
Ehrenreich is likely to be under unprecedented scrutiny as Han Solo in a way that his fellow young Star Wars leads have managed to avoid. After all, he will inevitably be compared to Harrison Ford's performance as a legacy actor, and it's not just a matter of acting well, he has to somehow organically honour what Ford did previously.
It might all turn out wonderfully, but hearing concerns over the acting is another string to anyone looking to criticise the film's bow. At least Ron Howard should bring stability, and he has a proven track record of getting great performances out of his cast, so that's an added reason to be positive.
Still, it's likely Lucasfilm will be forced to go on a publicity offensive to pull back the general feeling about Han Solo in the coming months. It's not sunk, by any means - and it should still make a lot of money - but it all makes for rather uncomfortable reading currently.
Create Content and Get Paid
---