Harry Potter: 10 Scenes Actors Hated Filming
If you thought making the Harry Potter movies was fun – think again...
Making the Harry Potter movies was a dream come true for many of the actors involved. As well as working with some of the most talented people in the film industry, they were part of one of the most beloved franchises in history.
But making the Harry Potter movies wasn't always fun. Even with the financial backing of a huge production company, both the filmmakers and the actors had many obstacles to overcome. In fact, there were plenty of scenes that the actors hated filming. As the central trio, Daniel Radcliffe, Rupert Grint, and Emma Watson suffered the most over the course of the series, but other actors had their fair share of troubles too.
Some scenes were so physically demanding that the actors loathed having to perform them. Extreme temperatures, heart-stopping stunts, and considerable levels of discomfort were all part of the filming process. Other scenes proved to be embarrassing, frightening, or simply unpleasant for the actors to get through.
Whilst many of us fantasied about being involved with these movies when we were growing up, the reality was much tougher than we realised.
10. Quidditch Matches - Daniel Radcliffe & Rupert Grint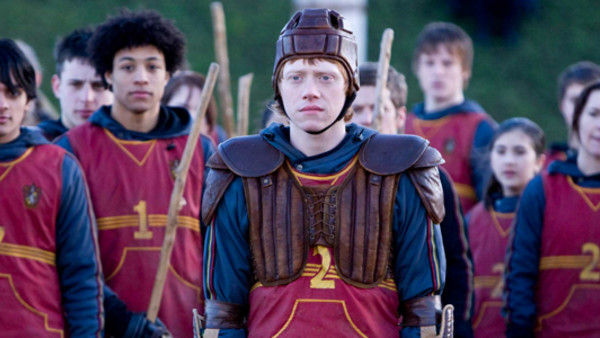 Despite the rather bizarre rules, Quidditch is one of the most interesting parts of the wizarding world. But whilst this legendary magic sport is always a thrill to watch on screen, the actors didn't enjoy the filming process at all.
Sitting on a broomstick for hours on end was literally a pain in the backside. Daniel Radcliffe had to go through this irritating procedure in every single Harry Potter movie, and he was very relieved when he hung up his broomstick for the last time.
Though Rupert Grint didn't start shooting flying scenes until the sixth movie, he hated the experience as well. In addition to a sore backside, he also got hit in the face with a Quaffle during a training session.
If you thought playing Quidditch would be fun to film – think again.