Harry Potter: Ezra Miller Discusses THAT Dumbledore Secret
How Aberforth was considered and Miller's thoughts on the content of Deathly Hallows.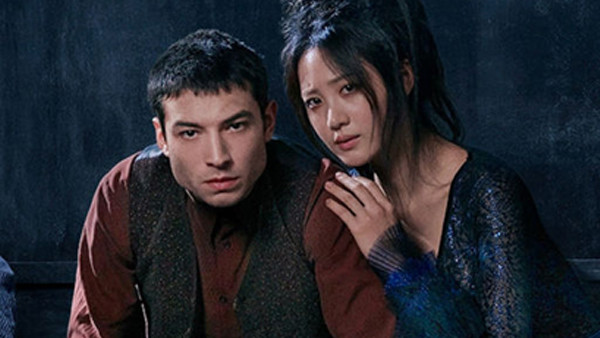 The final reveal of The Crimes Of Grindelwald was apparently considered by the filmmakers to be a crowning triumph, yet many were left aghast. The Aurelius Dumbledore reveal appeared to come from absolutely nowhere and it didn't slip easily (if at all) into the well-established canon.
Some measure of comfort can be found in a DVD extra for the film which was released in the UK on Monday. At least, something which may help fans to understand the fact that Aberforth Dumbledore was not completely ignored as it has seemed until now, and that participants in the franchise focused somewhat more heavily that it previously appeared on the original source material.
In the bonus content, entitled Wizards On Screen, Fans In Real Life, Ezra Miller sits down with Evanna Lynch and pours over some of the 'geekier' moments in the new film, or how the newer and older works are linked. After watching the Aurelius Dumbledore reveal, Miller explains that he was told first by producer David Heyman that he was Dumbledore's brother.
Miller, a self-confessed super-fan, explains how he spent some time certain that this meant that Credence had to be Aberforth. "Aberforth?" he says to Lynch. "How can I be Aberforth? Does my eye colour change? How does that happen? How do I acquire the accent?" Again, it's comforting to know that even Miller was put off by this idea and that he knew what he was talking about well enough to be thoroughly confused.
Later, of course, he met with Rowling, who explained that he was in fact, "the unknown one."
Later in the interview, the actors pick up a copy of Harry Potter And The Deathly Hallows, and Miller reads out some well-selected quotes, including: "He [Albus Dumbledore] learned secrecy at our mother's knee. Secrecy and lies. That's how we grew up." Could this leave room for the existence of another child that until this was emphasised had seemed so randomly pushed into the franchise?
Description of precisely how Ariana Dumbledore lived after her well-known incident with Muggle children also sounds remarkably like Credence in the first Fantastic Beasts. Remember, this is from the original Deathly Hallows text: "She was never right again. She wouldn't use magic but she couldn't get rid of it. It turned inward and drove her mad. It exploded out of her when she couldn't control it and at times she was strange and dangerous."
"If the Ministry had known what Ariana had become, she'd have been locked up... They'd have seen her as a serious threat to The International Statute of Secrecy."
Fans and critics are right to remain frustrated that Rowling is dealing with details as if they are afterthoughts recently, seeming to simply trust again and again on our goodwill, but it will be comforting to some to hear Miller's take and his knowledge of his character. Perhaps there is more sense in this story than it initially seemed, but only time will tell.
The Impossible Harry Potter Quiz: How Well Will You Do?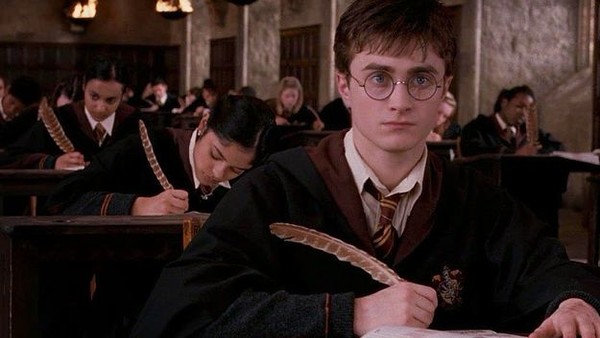 1. What Grade Did Harry Receive For His History Of Magic O.W.L?
We need more writers about JK Rowling! Get started below...
Create Content and Get Paid
---
Jonathan Gatenby
Reader, cinema lover, gamer, TV watcher. Teacher too. Years of caring too much (is that possible?) about Star Wars, Harry Potter, Star Trek, WWE, Stephen King books, Game of Thrones and gaming will influence my writing.
See more from Jonathan