Harry Potter: The Progressively Easier Albus Dumbledore Quiz
How much do you really know about the most powerful wizard of all time?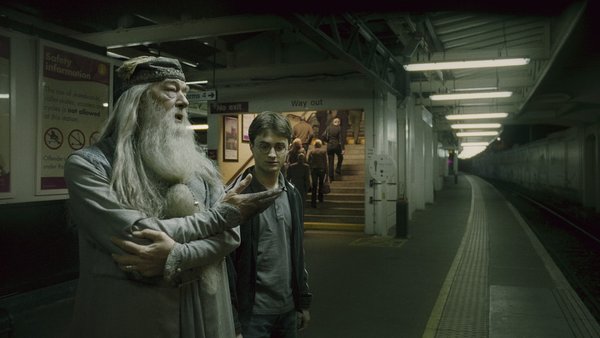 Despite losing his parents at a young age, Harry Potter has many influential people to look up to. Rubeus Hagrid, Sirius Black, and Remus Lupin are all great father figures, but Harry's best mentor will always be Albus Dumbledore.
Similar to characters like Merlin and Gandalf, the Hogwarts Headmaster fits into the wise-old-man category. With a wealth of experience and natural intellect, he has more quotable lines than any other character in the series. Touching upon themes such as death, love, power, and responsibility, Dumbledore offers Harry – and the audience – plenty of great advice.
Yet Dumbledore isn't just a wise old man – he's also the most powerful wizard of all time. Whenever he enters a room, he carries an awesome sense of power. His spellcasting abilities are beyond comprehension, and no one – not even Voldemort – is capable of bringing him down.
For this quiz, you'll need to know a lot about Dumbledore if you want to get a high score. Whilst the questions do become easier towards the end, the first few will be a serious challenge. Even if you're a Harry Potter fanatic, getting full marks will not be easy.
1. What Is Dumbledore's Favourite Flavour Of Jam?