Harry Potter: The Progressively Harder Philosopher's Stone Quiz
If you can't get the first question right, you're not a Harry Potter fan...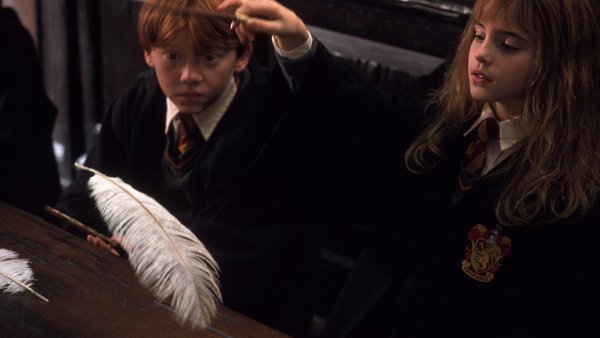 It's been twenty years since Harry Potter first made it to the big screen. Though the books were already performing well, the movies brought in a whole new audience.
Today, fans love taking a nostalgic trip through Harry's first adventure, and whilst The Philosopher's Stone certainly isn't the best Harry Potter movie, it's still a delight from start to finish.
The filmmakers nailed the aesthetics of J. K. Rowling's world. Diagon Alley, the Hogwarts Express, the Great Hall, the Grand Staircase, and the Gryffindor Common Room are perfect spectacles. Though the performances from the central trio are a bit patchy, they're held up by some of the older cast members – Robbie Coltrane, Maggie Smith, Richard Harris, and Alan Rickman were all born to play their respective roles.
For many Harry Potter fans, this film is endlessly rewatchable, but it's still hard to remember every little detail. Indeed, the last few questions on this quiz are a serious challenge – only a Harry Potter obsessive will be able to get 100%.
So, how much do you really know about The Philosopher's Stone?
Answers at the end!
1. What Spell Do Harry And His Friends Learn In Charms Class?