Hayley Atwell To Appear In Agents Of S.H.I.E.L.D.'s Final Season
Expect to see Peggy Carter as Coulson and Co. travel back in time.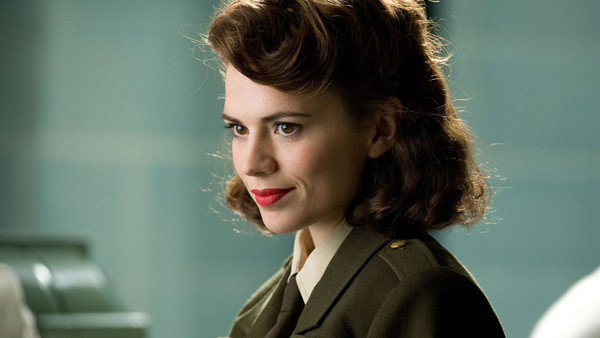 With Marvel's Agents of S.H.I.E.L.D. currently gearing up for its seventh and final season, now comes word that a familiar MCU face will be once again making an appearance in the series.
Via FandomWire, Hayley Atwell will be reprising her Peggy Carter role for Agents of S.H.I.E.L.D.'s final season – this following Atwell's Peggy appearing in some flashback moments during the show's second season.
Given how the closing moments of Season 6 of Agents of S.H.I.E.L.D. saw Phil Coulson and his crew heading back in time to 1930, it looks like that will be the crux of how Peggy appears.
It might be an idea to expect some more time-travelling shenanigans, however, as 1930 would put Peggy Carter at approximately 10 years old – obviously far too young for Hayley Atwell to be playing the character.
In addition to her appearances on the big screen and those fleeting Agents of S.H.I.E.L.D. appearances, of course, Atwell's Peggy got to headline her own Agent Carter series for two seasons before that show was sadly cancelled.
More recently, MCU fans have seen Peggy Carter finally getting to have that long-awaited dance with Steve Rogers. A dance that melted even the coldest of cold hearts as Avengers: Endgame came to a close.
A premiere date has yet to be set for Agent of S.H.I.E.L.D.'s final season, but it's expected that those final episodes will hit the air in spring and summer of 2020.