Hidden Detail Makes Clone Wars Season 7 Even Better
Expect an added sense of brutal authenticity to THAT hotly-anticipated lightsaber duel.
Yesterday brought the new, jaw-dropping, squee-inducing trailer for the upcoming seventh (and sadly final) season of Star Wars: The Clone Wars.
While that trailer only heightened excitement and anticipation levels amongst long-time fans of a galaxy far, far away, there's now an interesting new piece of information that's come out about this final season of Clone Wars action.
Before returning for these last 12 episodes of this beloved animated series, showrunner Dave Filoni worked alongside Jon Favreau on Disney+'s The Mandalorian. And during this time working in a live-action setting, Filoni was inspired on how to make The Clone Wars' inevitable Ahsoka Tano vs. Darth Maul battle truly epic.
It may have been brilliant to see Maul face-off once more with Obi-Wan Kenobi in Star Wars Rebels, but that fight was a swift, brief encounter that saw Kenobi off the Sith in a matter of seconds. Wanting something bigger and better for Ahsoka and Maul, Filoni began to think of ways to make this long-teased lightsaber showdown feel special and impactful.
From here, the showrunner of The Clone Wars had the idea to hit up Ray Park – who played Darth Maul in The Phantom Menace and Solo: A Star Wars Story – to get him on board to act out this monumental fight and use motion capture technology to bring the visceral, unrelenting martial arts expertise of Park to The Clone Wars' Maul.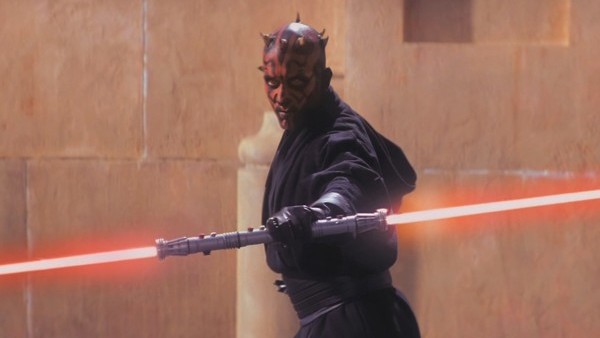 As Filoni explained at last year's Star Wars Celebration (via io9), "As much as the Obi-Wan vs. Maul fight was brief, I wanted this fight to be big. I wanted it to be an epic lightsaber fight. I haven't done too many of those in The Clone Wars over the years and this one had to be among the best – if not the best – we did."
Going on to discuss Ray Park's involvement, Filoni elaborated, "The best way to have a great lightsaber fight is to talk to somebody who has done lightsaber fights. I know Ray Park from over the years, and I said, 'Ray, wouldn't it be great, now that I've experienced doing more live-action stuff, why don't we just suit you up in a mo-cap suit and have you be Darth Maul again?' So when you see Maul fighting, it's going to really be Maul fighting. [My animation team] has done everything in the past when Maul has lightsaber fights, [but] there's just something unique about the way Ray moves – it's a skill, it's an art, it's truly him, and I was thrilled that we could bring that and have the voice and the body together."
That voice of course is Sam Witwer, who's provided the vocals for Maul in Star Wars: The Clone Wars, Star Wars Rebels, and Solo: A Star Wars Story.
The final season of Star Wars: The Clone Wars hits Disney+ on February 21st.
Star Wars Quiz: How Well Do You Know Darth Maul?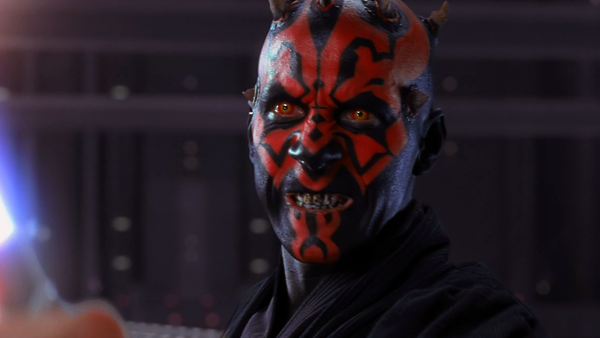 1. Who Trained Darth Maul?