House Of Gucci Review: 6 Ups & 4 Downs
Fun performances elevate Ridley Scott's uneven crime biopic.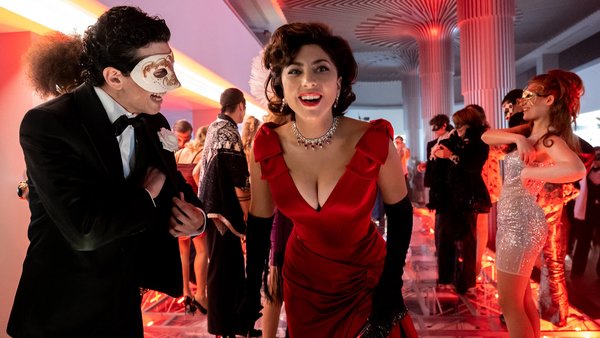 Movie fans have been blessed this year to receive two directorial efforts from the legendary Ridley Scott, with Scott's fiery historical drama The Last Duel, and now his more contemporary biopic House of Gucci.
While it won't surprise many to learn that Scott's new release doesn't measure up to the controlled brilliance of his first 2021 movie, it is nevertheless an amusingly silly crime drama that generally knows when to indulge its frothier genre elements.
It's certainly a film with issues, though, so the wildly mixed reviews from critics haven't been remotely surprising.
And yet, if you can withstand its egregiously overlong runtime and some less-than-stellar writing, there is a rather entertaining time to be had here.
Nobody's going to rank it highly in their tier lists of Scott's films, but sometimes a big 'ol serving of well-made slush is exactly what the cinematic appetite craves, especially with awards season now in full swing.
If you're after some dishy, campy fun that benefits massively from a cast clearly game for the workout, then you'll probably find plenty to enjoy.
But first, here's where Scott's film doesn't quite work...