How Are Streaming Services Changing The Movie Industry?
In association with Top10.com.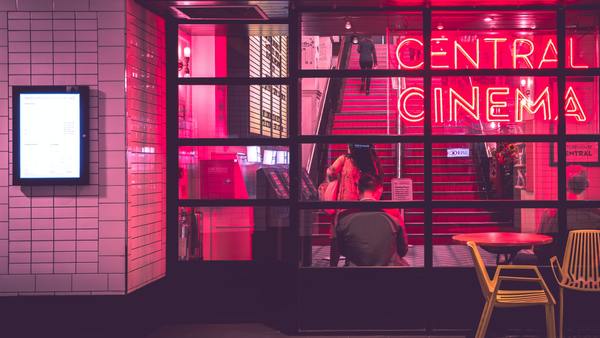 Movies have been part of our culture for many generations. Since moving film was invented, there's been an endless fascination with the imaginary world shown in cinemas. And the experience of watching a movie is in itself considered an ordinary part of life.
But in the last few years, the movie industry has undergone a significant shift because of streaming services. These services, powered by the internet, are slowly changing our perception of entertainment as well as how and where we consume content.
The shift to online streaming
However, the shift didn't happen in an instant. In the case of Netflix, their humble beginnings in 2007 weren't viewed as a potential disrupting trend until many years later. More than a decade later, you can choose the best TV streaming service from a dozen options that will give you access to television content and exclusive direct to streaming movies.
The most attractive aspect of paying for a streaming service is the overwhelming amount of content you can access at a fixed fee. By now, we are already familiar with binge watching a show because, with online streaming, you get an entire season in one go. Also, movies produced by streaming services are high-quality and can even rival those produced by the biggest Hollywood companies.
What does it mean for the movie industry?
One of the main reasons why streaming is now more popular than going to the movies is the cheaper cost. Although there are great movies you can only watch at a cinema, many are hesitant to pay when you have a perfect alternative at home waiting on television. Also, streaming is hassle-free and ideal if you prefer staying at home. And if you don't like what you're watching, you can easily choose a different movie or show – one thing you can't do if you pay for a cinema ticket.
Almost every major movie production company today is trying to adapt to the streaming trend. After all, there's no use fighting what the consumer wants. The good thing here is that there's more to choose from, and consumers can look forward to great content made available for online platforms. But what about movie houses? How will they survive the possibility of losing more customers in the coming years?
An innovative approach to promote the cinema experience
Indeed, there's no doubt that streaming services will be the new face of the entertainment industry. But the cinema experience still brings a different aspect to watching a movie. And to bring in customers, theater chains are looking at more innovative ways to attract moviegoers. For instance, watching a movie is now promoted as a luxury experience complete with the latest technology, seating comfort, and restaurant-quality refreshments.
Another innovation is to offer customers with subscription plans at a fixed cost. With this type of subscription, you can watch as many movies as you want within a month. Some deals are cheap enough, while there are more expensive ones depending on your location. Considering how pricey going to the movies can get, it's good that cinemas are now offering this option.
Create Content and Get Paid
---