How Well Do You Know Pirates Of The Caribbean: The Curse Of The Black Pearl?
You'll never get 100% on this Pirates Of The Caribbean quiz!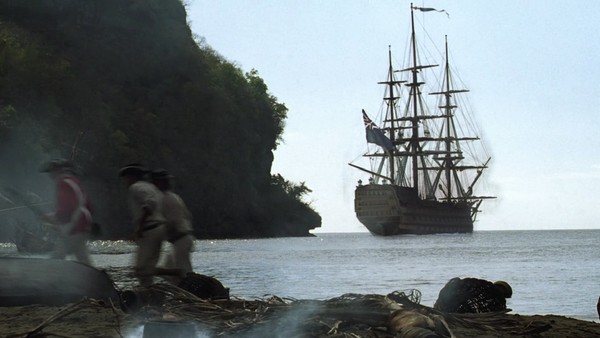 Pirates of the Caribbean is one of the most successful movie franchises ever. With five blockbuster films released over the course of a decade and a half, the series has gained huge popularity with a large following of fans behind it.
Part of what makes Pirates of the Caribbean so successful is the originality it brings to the classic swashbuckler genre, adding in its own elements of myth and magic, with its skeleton pirates, mysticism, and its versions of popular characters such as Blackbeard and Davy Jones.
The film that started it all was The Curse of the Black Pearl, where Captain Jack Sparrow sets out to recapture his ship from his mutinous former first mate, Barbossa, and his crew of pirates who turn into skeletons every night when the moon rises after they stole a chest of cursed Aztec gold.
The film is packed with action and adventure, sword-fights and sea battles and is a terrific start to one of the most popular franchises ever.
Test your knowledge and see just how much you know about this classic movie.
1. What Was The Name Of Norrington's Ship?