Ian McShane Will Play Professor Broom In Hellboy: Rise Of The Blood Queen
Filming will begin in September.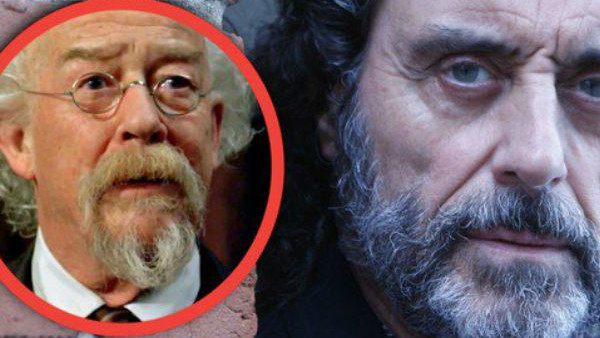 Ian McShane, of American Gods and Pirates of the Caribbean fame, will be joining Neil Marshall's planned Hellboy reboot as Professor Trevor Bruttenholm 'Broom', so say The Hollywood Reporter.
Professor Broom - the much beloved Hell-dad and longtime leader of the B.P.R.D. in the comics - was famously portrayed by the late, great John Hurt in the previous, lauded Guillermo del Toro series. If there was any actor more adequately equipped to take on the role after Hurt, however, then it would definitely be McShane.
The actor has been killing it on American Gods (quite literally), following on from a fine run of form in HBO's Deadwood and in John Wick, another Lionsgate production.
The film, titled Rise of The Blood Queen, is now also billed to start filming in the autumn, with the United Kingdom and Bulgaria being touted as locations for development to start. Given how many of the original (amazing) Mike Mignola comics were situated heavily in both the British Isles and Eastern Europe, they're a brilliant fit for the film to set up shop in, especially since Marshall is planning a darker, more authentic adaptation of the Dark Horse series..
Seeing as how David Harbour too is shaping up to be a fine fit for the character of Hellboy, it's looking as though (fingers crossed) Marshall's project is off to a flying start. Roll on 2018.
-
Hellishly excited for Marshall's reboot? Looking forward to seeing McShane and Harbour onscreen together? Let us know in the comments below!