Independence Day: Resurgence Attacks Empire's New Cover
Goldblum's so cool he doesn't even care about strangulation...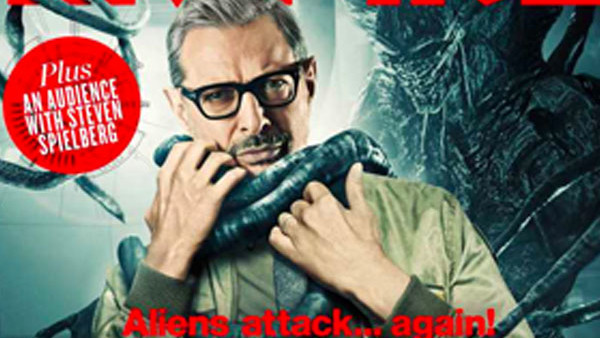 The long-awaited sequel to one of the biggest event movies of all time, Independence Day: Resurgence, continues its promotional drive with the release of a new video featurette showcasing the Space Tug vehicle and an appearance from Jeff Goldblum on the cover of Empire magazine.
Arriving in theatres 20 years after the success of Independence Day, Resurgence sees the return a several previous cast members including Bill Pullman, Vivica A. Fox, Judd Hirsch and Jeff Goldblum, who can be seen on the cover of the latest issue of Empire magazine relaxing with an extra-terrestrial invader: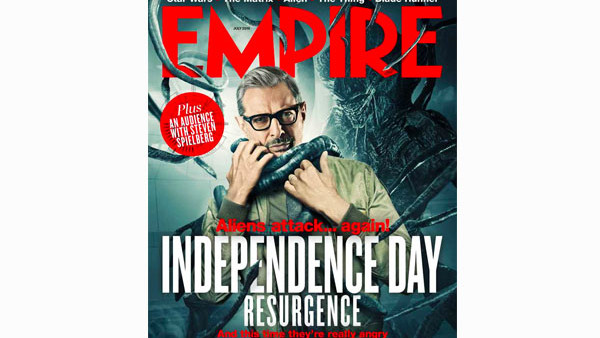 He looks remarkably unbothered for a man with an alien tentacle choking the life out of him.
A short featurette has also been released which reveals a new vehicle known as the Space Tug, with Liam Hemsworth - who will play ESD pilot Jake Morrison - discussing the role the tug will play in the movie, interspersed with clips from the film showing the vehicle in action.
Maikia Monroe, who rose to prominence with the hit independent horror movies The Guest and It Follows, is set to star alongside The Conjuring's Joey King.
Independence Day: Resurgence will be released on June 24th 2016.
Create Content and Get Paid
---