Infinity Saga Deleted Scenes: 10 Leaked New Screenshots You Need To See
Brie Larson wasn't the MCU's first Captain Marvel...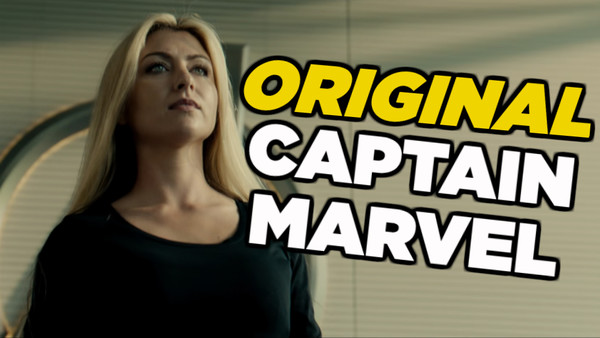 Last year, Marvel Studios released a limited run of "Infinity Saga" box sets containing brand new deleted scenes from the first 23 Marvel Cinematic Universe movies. From Nick Fury referencing Spider-Man and the X-Men in Iron Man's post-credits scene to the God of Thunder becoming King at the end of Thor: The Dark World, almost all of them would have changed this shared world in some jaw-dropping ways.
Unfortunately, only one of those deleted scenes was ever released online and that's meant fans who didn't pick up that pricey box set have had nothing more than some vague descriptions of that truly awesome sounding content...until now.
Leaked screenshots from these Infinity Saga deleted scenes have finally found their way online and that means we have a first look at everything from Captain Marvel's comic accurate Supreme Intelligence to the original actress who played that hero in Avengers: Age of Ultron, and even Hawkeye's scrapped Avengers: Infinity War role.
Whether you're a hardcore fan of the MCU or just have a cursory knowledge of these films, it's nothing short of fascinating to see what might have been.
10. The Supreme Intelligence - Captain Marvel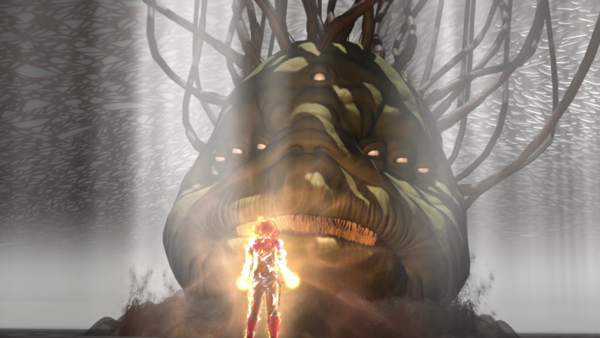 In Captain Marvel, it's revealed that the A.I. Supreme Intelligence appears as the person whoever it meets with most admires (which is why in another deleted scene, Yon-Rogg sees himself). However, an earlier version of the movie would have featured a comics-accurate take on the iconic comic book villain.
This would have come during the final battle when Carol Danvers powers up into her Binary form, destroys that power inhibitor, and makes her escape. It's then that the Mar-Vell facade would have vanished and the terrifying monster you see above would have emerged after Carol blasted the "human" into some nearby water.
The VFX are unfinished but Marvel Studios clearly planned to stick closely to the source material with how the Supreme Intelligence would have been portrayed on screen. It makes for a terrifying visual, and possibly one that was thought to be too weird without any prior sort of explanation.