Inside Out Review: 8 Reasons It's Pixar's Best Film Since Up
Yeah, it really is that good.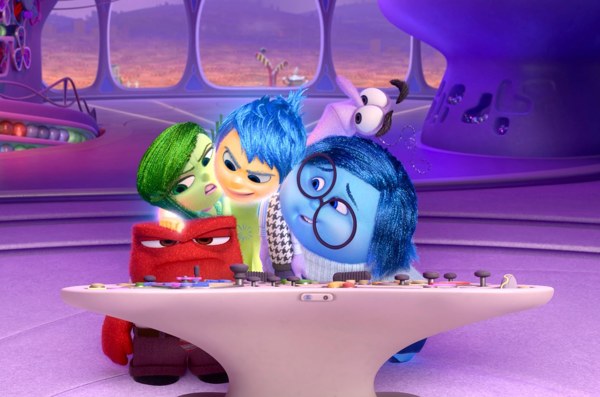 Inside Out is the first Pixar film in two years. That's right - it's been almost twenty-four months since the release of Monsters University. Audiences haven't had to wait this long for a slice of Pixar goodness since the prehistoric days of 2000, back when Monsters, Inc. was far on the horizon after the incredible Toy Story 2. Due to production issues on The Good Dinosaur (
which all evidence suggests have been rectified
), 2014 was a Pixar-less year, which has only made anticipation for their next film stronger. That's not the only pressure that the studio's latest has to contend with though. In the past five years or so, the once Kings of Animation appeared to be in a downwards spiral, relying on their previous hits and delivering average realisation of less-inspired ideas. What a relief, then, that Pete Docter's new film, which takes you inside the mind of eleven year old girl Riley, is a triumphant return from the House that Woody built. The film premiered at this years Cannes Film Festival and, even in the face of a strong set of films In Competition, came away as a highlight of the festival. The critics screening erupted in cheers during the end credits, the biggest round of applause of the whole fortnight. Yeah, Inside Out is really that good. It's not just a solid entry in the Pixar pantheon, but one of their all-time classics, sitting right alongside the likes of Up.
You can read the original Cannes review here
, but for a more in-depth look at just what makes the film so wonderful, here are eight reasons it's one of Pixar's best.